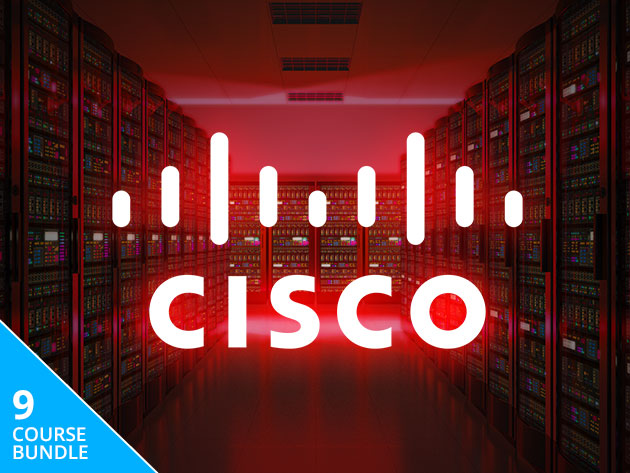 When businesses want an airtight network, they turn to Cisco. Which makes knowledge of Cisco networking an invaluable asset for any IT professional. Want to dive deep into those server stacks – and the pay that comes with them? Get network certified with Ultimate Cisco Certification Super Bundle.
Each of these nine courses will build your knowledge of Cisco networks, starting with an overview of entry-level network support. From that foundation, you'll stack up an array of skills that include back-to-front knowledge of core security, implementation of CICD (Cisco Collaboration Devices), video networking and IP routing. The last couple of tutorials will take you through the architecture of IP switched networks, and teach you how to maintain them. At every step of the way, you'll get all the tips you need to pass certification exams for each area of expertise.
That's a comprehensive certification bundle on sale for 98% off MSRP. Pick up the Ultimate Cisco Certification Super Bundle: Lifetime Access for $49 today.
The BroBible team writes about gear that we think you want. Occasionally, we write about items that are a part of one of our affiliate partnerships and we will get a percentage of the revenue from sales.