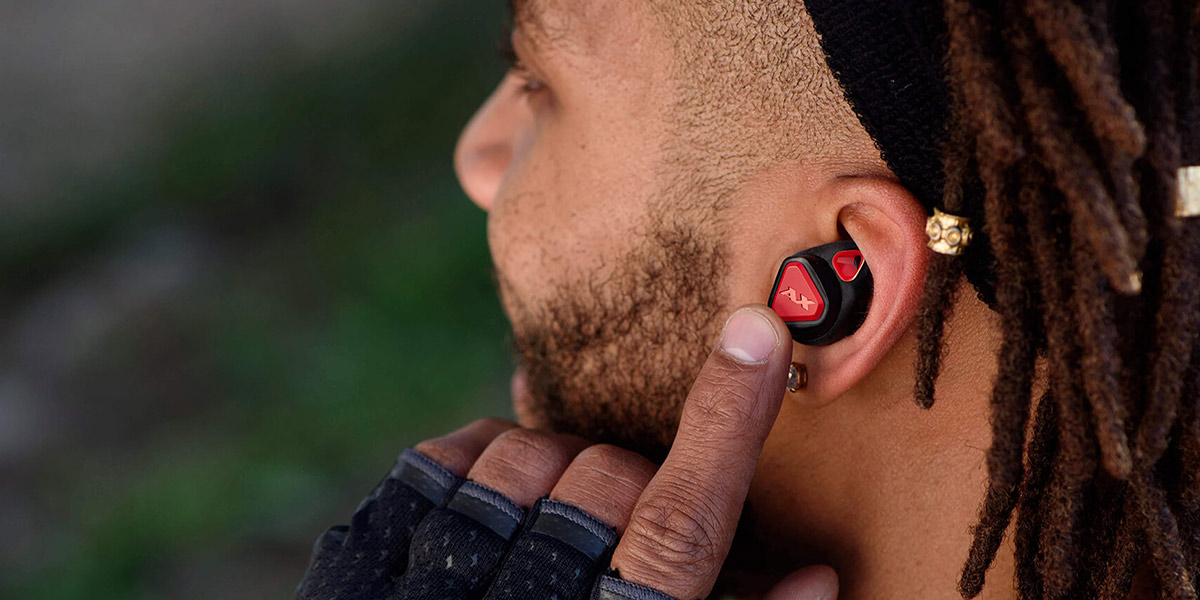 If you purchased one of the new iPhones, you're probably enjoying its tech-forward features as we speak. But if you have always owned a great set of earbuds with a 3.5mm headphone jack, you're likely feeling a little lost. If you want to invest in a good set of earbuds that you can use after each future phone upgrade, Bluetooth is the way to go, and you can buy this pair of AXUM Gear True Wireless Earbuds for $149.99.
The AXUM Gear wireless earbuds were made with active lifestyles in mind. They feature 8mm custom dynamic drivers, offering impressive sound quality that blows other true wireless buds out of the water. They consist of just the two earbuds themselves, making them truly wireless and preventing any wired slip-ups you might otherwise experience while working out, running, or stretching. The AXUM Gears even come with an omnidirectional microphone, an adjustable hook, and a portable charging case to power up on-the-go. With three hours of playtime per charge, you're sure to stay motivated through your entire workout and beyond.
The AXUM Gear True Wireless Earbuds normally cost $299, but you can buy them here for $149.99, or 49% off.
The BroBible team writes about gear that we think you want. Occasionally, we write about items that are a part of one of our affiliate partnerships and we will get a percentage of the revenue from sales.