Father's Day is almost here, and there are some amazing deals to celebrate right now at the BroBible Shop. From a charging battery that fits in your wallet to a portable smart guitar, here are five of our favorite gifts for the big day—all seriously on sale.
Chefman Electric Smokeless Indoor Grill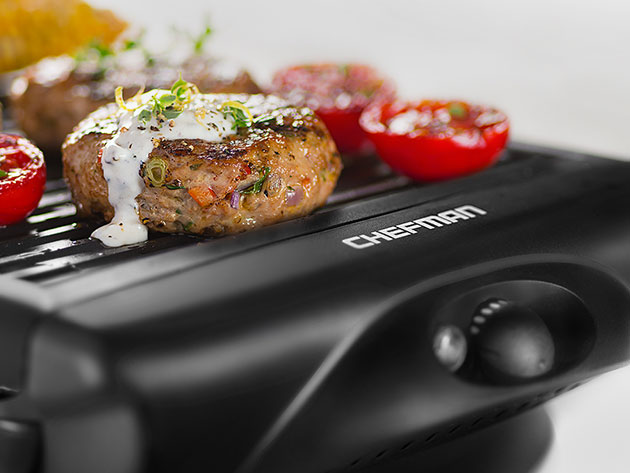 It sounds awesome to BBQ outside on a clear, warm day, but once the grill heats up and begins to smoke, it can really ruin the atmosphere. It can get downright nasty if you're manning the grill. To solve the problem, Chefman created an Electric Smokeless Indoor Grill that's really easy to use and maintain. Plus, you know, rain is a thing.
Buy Now: currently just $39 after a 51% discount.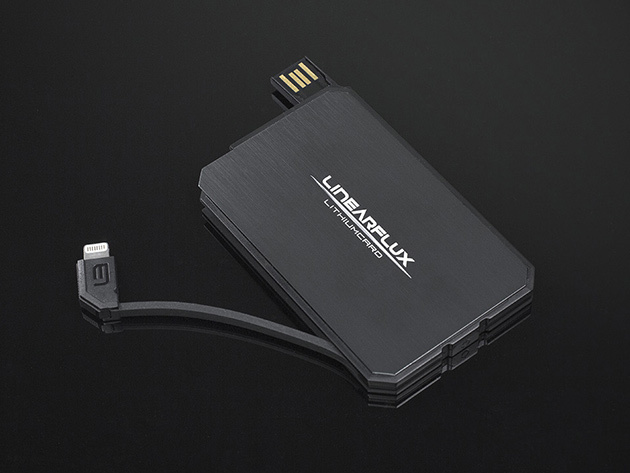 This is an ingenious battery that's the width of 5 credit cards, meant to rest in your wallet to use whenever you need a quick charge. It's made of aluminum, juices at a rate of 1% per minute, and comes with your choice of a built-in micro-USB or Lightning connector depending on your gear.
Buy Now: only $20 after 66% off.
Conversion Turntable with Stereo Speakers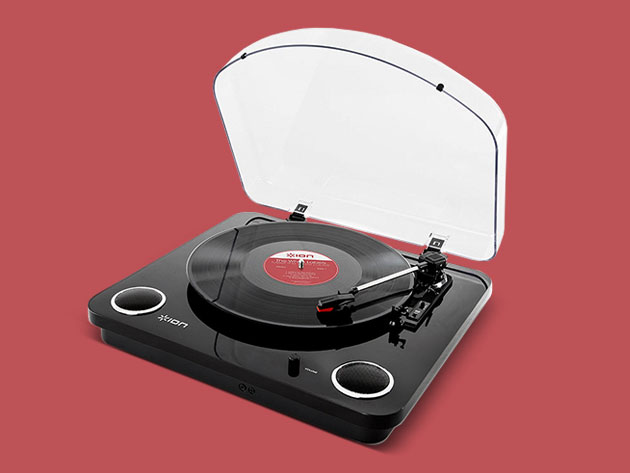 Here's a turntable to convert those precious vinyl and cassette collections into digital files. Simply listen the old fashioned way while it's hooked up to your computer. It comes standard with RCA connections to hook up to your stereo, or you can use the convenient built-in speakers.
Buy Now: 34% off MSRP for $65.99.
Jamstik+ Portable Smart Guitar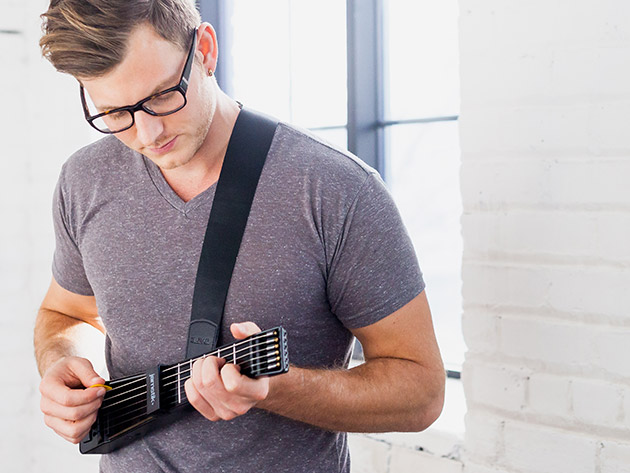 Portability issues often get in the way of practice when you're learning guitar. It's also difficult to stay engaged without a teacher, but not everyone can spare the time and money. Link the Jamstik+ with your smartphone via companion app and get instant access to instruction. At 16.4″ x 3.5″ 1.8″, it's also super portable.
Buy Now: $30 off at the shop for $269.99.
Some bags might look great in the city, but will they hold up on the trail? The Diem is made of super-durable, weather-resistant nylon. It's also handsome. The duffel meets carry-on requirements and can pack an entire wardrobe, shoes, and toiletries for any adventure.
Buy Now: $49.99 thanks to a 58% discount
The BroBible team writes about gear that we think you want. Occasionally, we write about items that are a part of one of our affiliate partnerships and we will get a percentage of the revenue from sales.