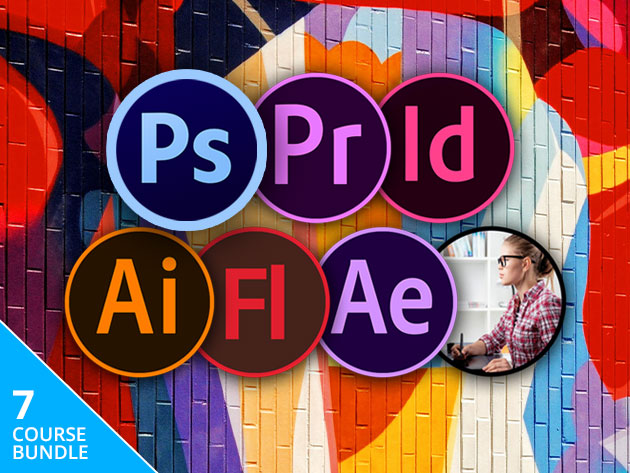 If you're looking to make a career change to a creative profession or want to get better at your favorite hobby — whether that's filmmaking, design, or animation — then you'll need to understand how to use the Adobe Creative Cloud to its fullest. But, learning six different and sophisticated programs is a tall order for anyone, so what's a bro supposed to do? Check out The Complete Adobe CC Training Bundle to get seven courses that teach you the ins and outs of the world's most popular suite of creative tools, especially since it's 95% off. Buy It Now: $29 (usually $673)
This seven-course bundle makes it simple to up your creative game and learn everything you need to know about Adobe CC. For starters, you'll learn about Adobe's flagship program, Photoshop, which you've most likely heard of before. You'll get guided video instruction on the Photoshop basics, including tools, color modes, and work areas. Then, you'll build off that strong foundation and dive into more advanced topics, while reinforcing your newfound knowledge with hands-on demos. By the end of this course, you'll master Adobe Photoshop, so creating and enhancing photos, web designs, mobile designs, and more becomes second nature.
The bundle — which features more than 65 hours of instructional video content over 200 lectures — also covers five other Adobe tools for your education. You'll learn how to: edit videos like a pro with Adobe Premiere Pro, design like a champ with Adobe InDesign, sharpen your animation skill set with Adobe Flash and Animate, master vector graphics with Adobe Illustrator, and create the perfect picture or animation with Adobe After Effects.
The BroBible team writes about gear that we think you want. Occasionally, we write about items that are a part of one of our affiliate partnerships and we will get a percentage of the revenue from sales.