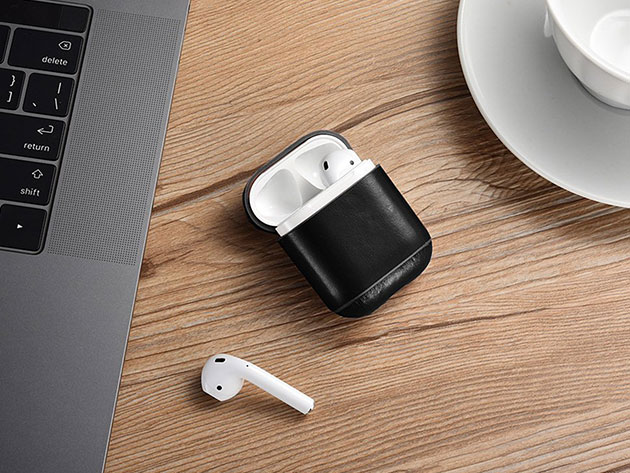 AirPods are great, but toting $160 earphones in a generic white case doesn't feel fitting. They're cutting edge technology and they deserve a more stylish case like the Leather AirPod case. Buy it now: $17.99 (normally $19.99)
This leather case works in conjunction with your normal white AirPod case, so you still get all the protection and charging benefits that come with the normal AirPod case. This case is made from high-quality European leather that's hand-stretched over a rigid frame and provides additional protection from dirt and dust. Whether you want more protection, more style, or just want your AirPods to stand out from everyone else's, this is the AirPod case you need.
Protect your AirPods from drops, dirt & dust
Match your personality & style w/ the bold color and European leather
Enjoy easy access to the case's Lightning port
Buy it today: $17.99 (normally $19.99)
---
The BroBible team writes about gear that we think you want. Occasionally, we write about items that are a part of one of our affiliate partnerships and we will get a percentage of the revenue from sales.