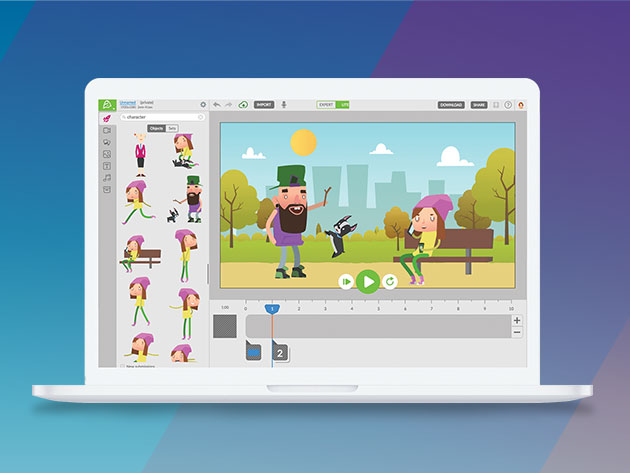 Animation isn't just for making movies about toys that come to life and fight other toys – it's also an extremely useful sales and marketing tool. You don't need any coding, design, or animation experience – you just need an easy-to-use computer program like Animatron Studio Pro Plan. Buy it now: $49.99 (normally $1000, or 95% off)
This program comes with a lifetime subscription and gives you the tools you need to easily create mobile-friendly animations and graphics that will engage your audience. It's used by several big companies including Google, Dell, NASA, Facebook, and Disney and runs right in your browser.
Design your animations visually with a WYSIWYG editor
Make explainer videos, design HTML5 banners & animations, make stunning presentations, and more
Choose from thousands of free, pre-animated characters, backgrounds & props
Import, place, & edit your own graphics, photos, audio and video content
Annotate, splice, combine or overlay all of your media right on the canvas
Customize everything you want — from basic shapes to fully-animated characters
Export to HTML5, SVG, GIF, and video w/ universal playback
Create amazing artwork directly in your browser w/ vector drawing tools
Share a project link to collaborate w/ teammates in real time
Quickly adapt to the intuitive interface made for newbies and professionals alike
Buy it today: $49.99 (normally $1000, or 95% off)
The BroBible team writes about gear that we think you want. Occasionally, we write about items that are a part of one of our affiliate partnerships and we will get a percentage of the revenue from sales.