Automate Your AC With This Eco-Friendly Assistant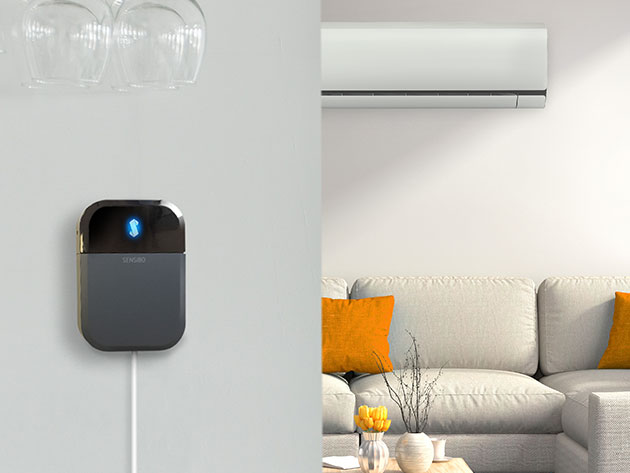 The summer heat can be excruciating, but cranking up the AC costs tons of money and electricity. That's why you need a smart AC controller like Sensibo. Buy it now: $99 (normally $149)
Sensibo works with any remote-controlled air conditioner and lets you use your smartphone to adjust the temperature. You can program Sensibo to warm the house when you wake up and turn the AC off once you're asleep. It even integrates with Amazon Alexa and Google Home so you can control everything just by using your voice.
Install in less than a minute & control via the smartphone app
Control your climate at all times w/ 7-day scheduling
Program your AC to automatically turn on/off using your phone's location
Share w/ multiple users
Integrate w/ Amazon Alexa & Google Home to use voice commands
Use Climate React to set triggers & adjust based on temperature, humidity, and comfort parameters
Buy it today: $99 (normally $149)
The BroBible team writes about gear that we think you want. Occasionally, we write about items that are a part of one of our affiliate partnerships and we will get a percentage of the revenue from sales.