[protected-iframe id="830aaf9a8debea2636d0506957bbe18e-97886205-48084621″ info="//z-na.amazon-adsystem.com/widgets/onejs?MarketPlace=US" ]
Bose's take on in-ear, fully wireless headphone are an incredible (honestly, better) alternative to Apple's AirPods. And for the first time ever, these headphones are discounted – so they can be yours for the lowest price ever.
Bose SoundSport Free wireless headphones are built for everyday comfort and premium performance in any situation. That's why Bose engineered these earbuds to be sweat and weather resistant (with an IPX4 rating), so you stay connected and uninterrupted at all times. Plus, thanks to an efficient and conveniently designed charging case these earbuds can be used up to 15 hours without needing a wall/USB charge.
My favorite feature of the Bose SoundSport Free earbuds is the Find My Buds Bose app compatibility. Thanks to Bose app-syn programming, you can use your phone to locate your Bose earbud(s) anytime you misplace it – meaning you minimize the risk of losing an expensive, small piece of tech.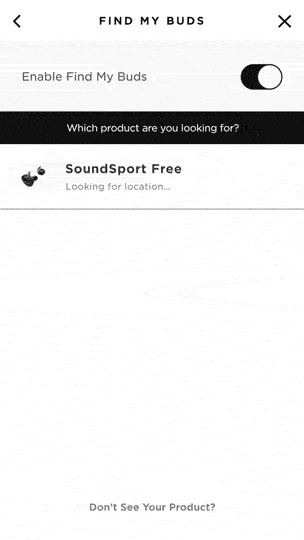 The Bose SoundSport Free wireless headphones typically sell for $250 but for the very first time, you can get them on Amazon for a sale price of only $199 (20% off).
Save $50 off these premium headphones today:
—
The BroBible team writes about gear that we think you want. Occasionally, we write about items that are a part of one of our affiliate partnerships and we will get a percentage of the revenue from sales.