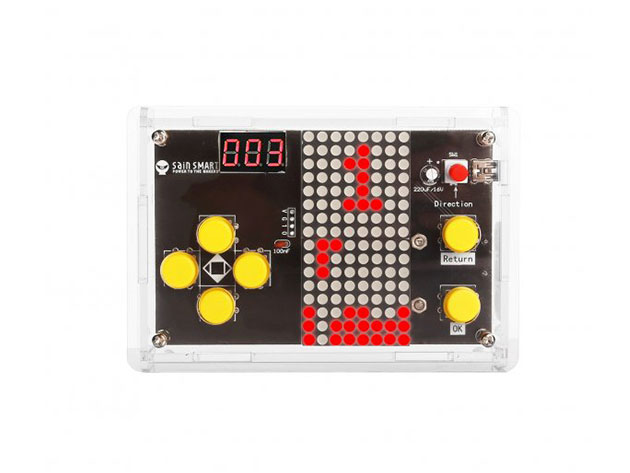 A lot of gamers want to learn about how software and hardware interact, but the idea of building both a system and a game together seems incredibly daunting. The DIY Game Console Kit V2 was built to solve this problem. It's super simple to set up. Solder and code your way through the easy step by step process and you'll be building your own console in no time. Get it on sale now for 25% off the $23.99 MSRP—that's just $17.99 at the BroBible Shop.
Version 2 sports an easier-to-play design and comes with all the schematics and code you need to get started, no matter your experience level. The simple installation process is a great crash course in electronics. Run with three AAA batteries for convenience, or just hook it up to the USB power supply.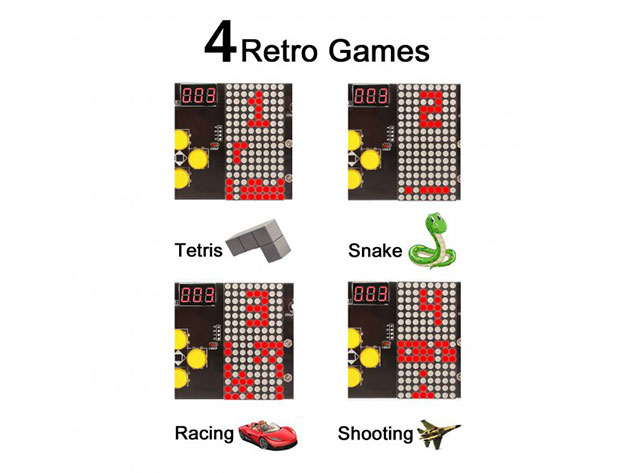 The kit includes four '90's era games to get your on your way: Snake, Tetris, Racing, and Shooting. If you get bored, just use your newly gained knowledge to manipulate the code and add your own. If you've always wanted to build a console and the games for it from scratch, use this DIY kit as your launch pad. It's currently just $17.99 after 25% off at the BroBible Shop.
---
The BroBible team writes about gear that we think you want. Occasionally, we write about items that are a part of one of our affiliate partnerships and we will get a percentage of the revenue from sales.