Bring Your Soundtrack In The Shower With This $10 Speaker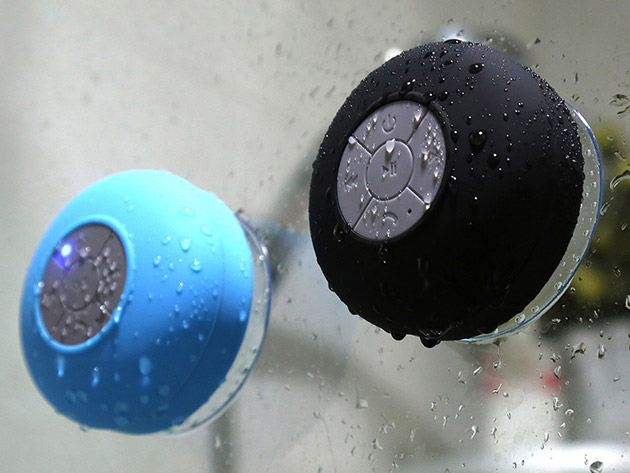 Imagine if every time you took a shower you could have a seamless extension of your smartphone to stream music or pick up a call. The Bluetooth Shower Speaker is an amazing water-resistant gadget that lets you do exactly this. And right now it's 80% off at the shop.
The speaker comes outfitted with all the buttons you need to play, pause, skip or answer calls, so you can forget about having to go get your phone while you're scrubbing down. Attachment is super simple. All you have to do is stick the suction cup to your preferred location. Choose between black, white, blue or pink to match the existing decor. At $9.99, you can probably afford to pick up a couple if you have multiple bathrooms. Rock out to your favorite song the next time you take a shower with the Bluetooth Shower Speaker—currently 80% off on BroBible.
---
The BroBible team writes about gear that we think you want. Occasionally, we write about items that are a part of one of our affiliate partnerships and we will get a percentage of the revenue from sales.