If you're an up and coming IT professional, or just want to stay current in your field, passing certifications from a reputable provider proves your dedication and helps you excel at the office. The Complete Cisco Network Certification Training Bundle gives you the skills needed to pass several exams from one of the most highly regarded networking companies out there. And at the moment, you can get the entire 9-course bundle for 92% off—just $59 compared to the original $801 MSRP.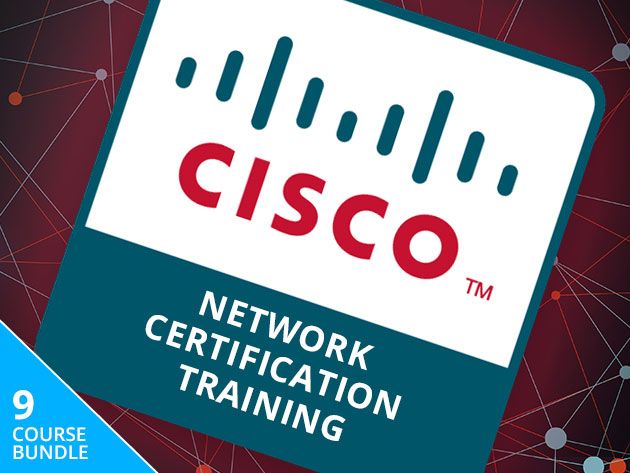 First, you'll learn how to interconnect devices in local, wide-area, and cloud environments. From there, you'll discover how to implement and manage entire Cisco systems. By this point, you're ready to get into routing and switching to become a master of the modern computer network.
The bundle also teaches you how to integrate voice over IP (VoIP) to exploit your networks' communications capabilities, implement security measures, and effectively troubleshoot various issues you're likely to face in the field. Finally, study to become a certified design associate and learn how to craft networks to suit whatever the situation calls for.
If you want to soar in your networking career and excel in your day to day tasks, check out The Complete Cisco Network Certification Training Bundle—currently just $59 after 92% off.
---
The BroBible team writes about gear that we think you want. Occasionally, we write about items that are a part of one of our affiliate partnerships and we will get a percentage of the revenue from sales.