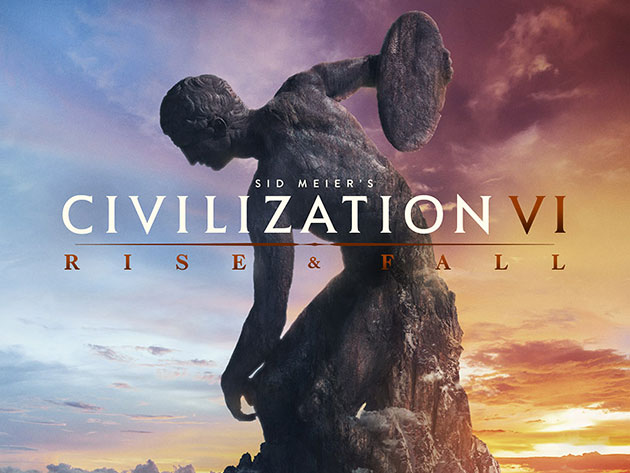 Like any bro worth his weight in gold, you've thought about becoming the dictator of a foreign country and forcing everyone to start referring to you as "Your Royal Bro-ness." But leading a rebellion is dangerous and video games are more fun so you're better off doing it virtually through Sid Meier's Civilization instead. You can get the Rise and Fall Civ VI expansion today for $26.99 (usually $29.99).
This expansion pack builds on the award-winning Civilization VI and lets you lead your civilization into a golden age of accomplishments or watch it descend into a dark age of chaos. Your mother always said you should "make good decisions," and here's your chance to make decisions that build an empire.
Redeem on Steam and start playing instantly
Steal other cities by inspiring loyalty in rival empires
Master the new governor system to bolster your cities with powerful characters
Create new Enhanced Alliances to get unique ally benefits
Play with 9 new leaders, 8 civilizations & more fresh content
Buy it today: $26.99 (usually $29.99)
---
The BroBible team writes about gear that we think you want. Occasionally, we write about items that are a part of one of our affiliate partnerships and we will get a percentage of the revenue from sales.