Dyson's Cordless, Bagless V6 Vacuum Will Help You Be An Adult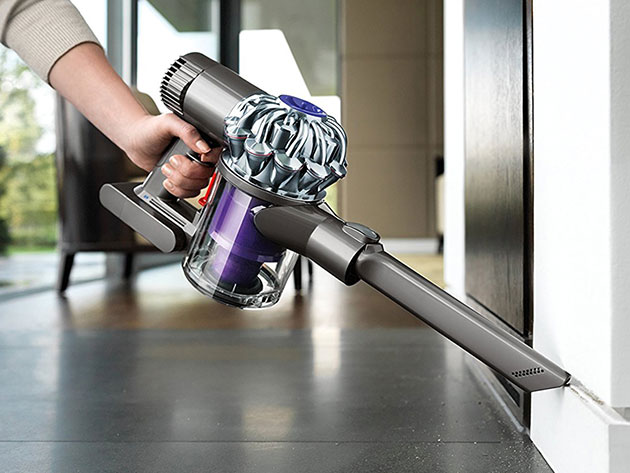 Small, handheld vacuums seem great, but many either lack suction, run out of juice too soon or need their bags replaced too soon. The Dyson V6 Cordless Vacuum is an exceptional option, avoiding many of the problems usually associated with cordless handhelds.
The V6 motor spins at three times the rate of other hand vacuums to create incredible suction. Two radial cyclones whir away to increase flow and prevent clogging, while the washable HEPA filters trap small particles, so they don't escape back to the air.
The battery is capable of providing 20 minutes of full-strength suction per session. If you're looking for even more power, there's a boost option that will drain it in six minutes. Add in the included crevice and combination tools, and there's really no job this vacuum can't handle.
When you're done cleaning up, all you have to do is release your waste over the trash with the click of a button. Check out the first handheld vacuum that's actually practical today at the BroBible shop, where it's currently on sale for 179.99—10% off MSRP.
---
The BroBible team writes about gear that we think you want. Occasionally, we write about items that are a part of one of our affiliate partnerships and we will get a percentage of the revenue from sales.