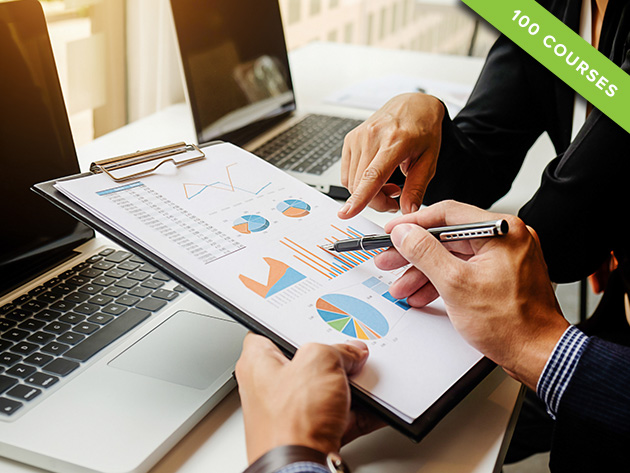 Project management is becoming an area of increasing concern as companies realize the potential of operations optimization to make a difference in every aspect of the enterprise. As with any booming area of expertise, a kind of catch-22 appears. On the one hand, because of growth and interest, project management presents opportunity to carve out a lucrative place for yourself in the field. On the other, it's an area many professionals don't have a lot of experience with, and you need to have a grasp on the methodology if you're going to take advantage. Learning what's needed may seem like a big investment, but eduCBA has an option that might appeal to you. Their Project Management Lifetime Subscription Bundle is currently 96% off at the shop, and includes 400 hours of quality instruction.
Spread over many relevant disciplines, the bundle includes 100 courses created to get you up to snuff on the most important approaches and frameworks project managers use to ensure success. You'll delve into methods outlined in the Agile Manifesto that revolve around cross-functional collaboration, including Scrum management practices, and even become familiar with the older basis of Agile with Lean, a set of manufacturing principles. There's also instruction in total quality management and performance analysis, outfitting you with the knowledge necessary to manage across a wide range of environments. Best of all, mock tests and online quizzes are given to reinforce what you've learned so you can apply it to real scenarios. Take advantage of this remarkable deal from a leader in skill-based education now and get The eduCBA Project Management Lifetime Subscription Bundle for just $29. That's 96% off its usual price of $797.
---
---

The BroBible team writes about gear that we think you want. Occasionally, we write about items that are a part of one of our affiliate partnerships and we will get a percentage of the revenue from sales.