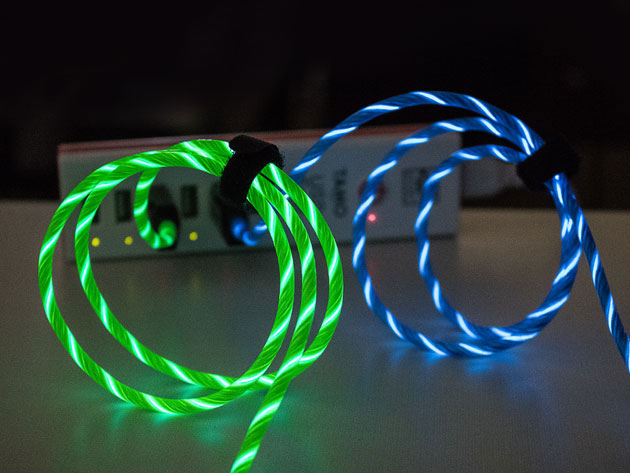 Nobody wants to have to get out of bed to turn the light on just to find their stupid charging cable. Which is why the Electron Flow Charging Cable is great. It gives off enough light to ensure you'll find your power no matter how dark the room is (not to mention the neon design is awesome to look at). And at 60% off, you shouldn't think twice. Buy It Now: $19.99 (usually $49.99)
You've always got to charge, no matter where you are or what else is on your plate. It pays to invest in cables that streamline your experience. These are MFi-certified, meaning all your Apple products will work 100% flawlessly. Their 3 ft. length also gives you the flexibility to stay in contact with your device and charge in different configurations. What's more, the Electron Flow's unique styling allows you to identify it more quickly when lost or in the company of other people's gear.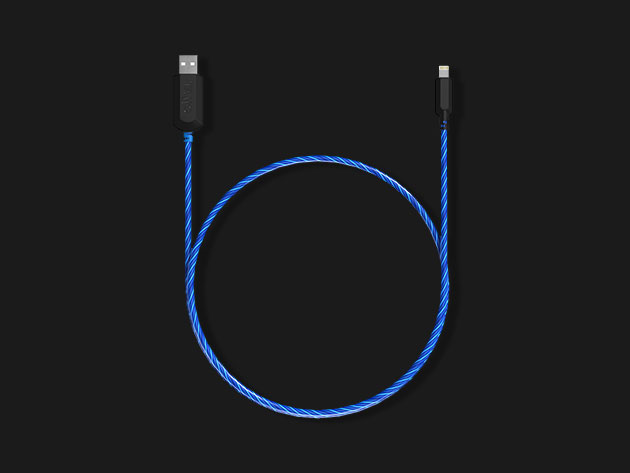 Features:
— Add visual flair to your gear
— Connect devices without getting out of bed or sitting up to turn on the lights
— Make sure connected products are safe thanks to rigorous MFi standards
— Enjoy 3 ft. of cable to suit a variety of conditions 
---
---

The BroBible team writes about gear that we think you want. Occasionally, we write about items that are a part of one of our affiliate partnerships and we will get a percentage of the revenue from sales.