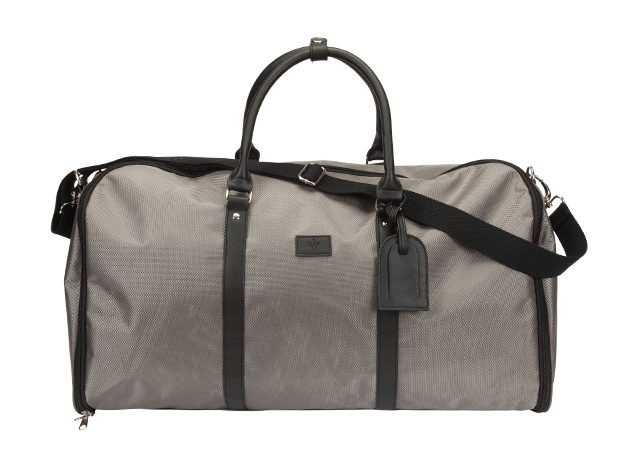 Every trip calls for different gear. Sometimes you just need a duffel bag, sometimes you just need a garment bag, and sometimes you just need an extra phone battery. With the 1Voice Weekender Garment Bag with Built-In Battery, you don't have to choose – it gives you all three. Buy it now: $79.99 (normally $169)
This jack-of-all-trades duffel/garment bag is big enough to hold all your stuff and keep your devices charged with its built-in 10,000mAH lithium-polymer battery. If you're ready to hit the road for a quick getaway and don't want to carry a zillion things, this bag will be your best friend.
Battery packs enough power to charge a standard smartphone 3-6 times
Adjustable removable strap makes it easy to find the right fit
Deep pockets give you tons of space for all parts of your wardrobe
Buy it today: $79.99 (normally $169)
The BroBible team writes about gear that we think you want. Occasionally, we write about items that are a part of one of our affiliate partnerships and we will get a percentage of the revenue from sales.