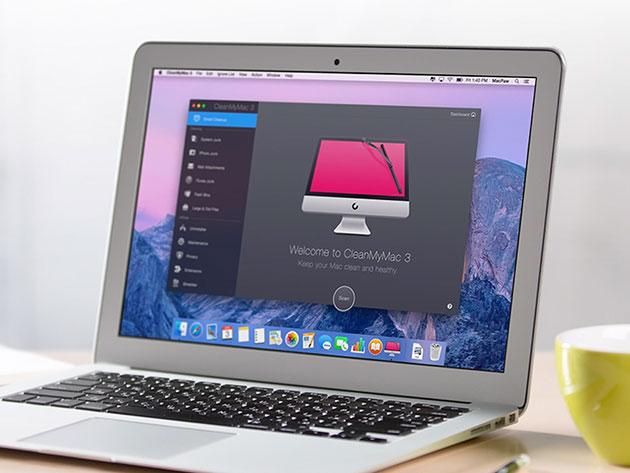 Like any tech-savvy bro, you always migrate your data from one computer to the next, being careful that nothing gets lost along the way. But after years of being a digital pack rat, you're running out of space and your hard drive is practically bursting at the seams. Your computer needs a proper decluttering, and you can do that with CleanMyMac 3. Buy it now: $27.99 (normally $39.95)
This industry-leading cleaning software (4/5 stars, MacWorld) cleans every inch of your system and removes gigabytes of junk. It also continuously monitors the health of your Mac and keeps all your important files safe so you can sit back and use your computer without micromanaging it.
Scans your system, iTunes, Mail, Photos, Trash bins, & even old folders to safely clean up junk
Removes only the junk that is 100% safe to delete w/ a single click
Trims gigabytes off your photo library without deleting a single picture
Cleans up Mail attachments, signatures, & clips w/ ease
Identifies & deletes gigabytes of old junk files in iTunes without deleting music
Discovers all of your Trash bins & empties them all
Buy it today: $27.99 (normally $39.95)
---
The BroBible team writes about gear that we think you want. Occasionally, we write about items that are a part of one of our affiliate partnerships and we will get a percentage of the revenue from sales.