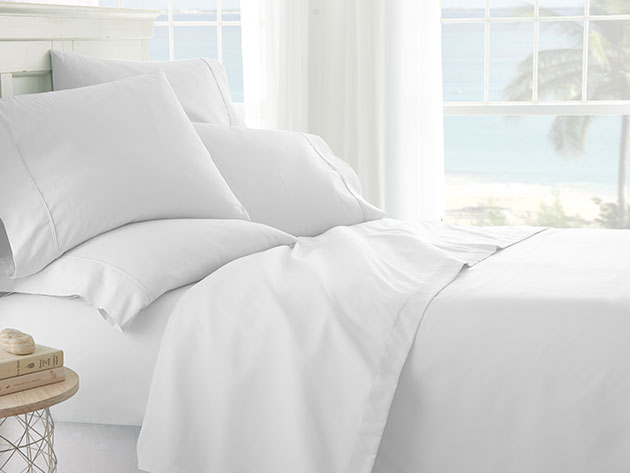 You spend one-third of your life sleeping, so it's important to invest in comfortable sheets that won't give you nightmares. But most people don't because good sheets cost $$$. Fortunately, there are some great new affordable sheets like the iEnjoy Home White 6-Piece Sheet Set. Buy it now: $28.99 (normally $99.99, or 71%)
These queen-size hypoallergenic sheets make for a softer, more breathable sleeping experience. They're spun from premium yarns that are twice as durable as cotton but stay smooth and wrinkle-free. And with their good looks and simple care instructions, you'll sleep like a king every night.
Sleep more comfortably w/ double-brushed microfibers
16″deep pocket fitted sheets are perfect for oversized mattresses
Use for longer thanks to the durable weave & simple care instructions
Hypoallergenic & antimicrobial fabric is ideal for allergy sufferers & sensitive skin
Buy it now: $28.99 (normally $99.99, or 71%)
The BroBible team writes about gear that we think you want. Occasionally, we write about items that are a part of one of our affiliate partnerships and we will get a percentage of the revenue from sales.