The GroBox One claims to be the 'Best Indoor Garden Without All The BS' and a tip of the hat to them because you won't hear a single argument from us. The GroBox One is an indoor hydroponics greenhouse system that truly has everything you need. The all-in-one indoor gardening system has it all, from LED lights and a built-in carbon air filter to an automatic watering system.
Sustainable gardening is becoming more and more popular these days but most of us lack the proper level physical space in addition to the necessary gardening knowledge. Meaning those of us with interest in having a sustainable, indoor garden either give up before starting or find ourselves spending significant time, energy, and money on our plants with little to no reward.
The solution: GroBox One.
GroBox believes in No Bullshit Growing. So, they created the GroBox One to make gardening easy for anyone – even green-thumbless first timers and people without outdoor space.
HOW THE GROBOX ONE WORKS
The GroBox One is a no soil, self-watering hydroponics system with LED grow lights. The team at GroBox spent 100s of hours with multiple hydroponics professionals to ensure the GroBox One perfectly combined LED light, proper airflow, and self-watering technology.
GroBox One's base of clay pebbles uses Ebb & Flow Hydroponics for a self-watering plant system that uses 66% less water than traditional gardening. The Ebb & Flow method, also known as the Flood & Drain method, is a cycle that waters plants multiple times. This method ensures a proper balance of nutrients for the plants, resulting in efficient and healthy growth.
GET A GROBOX ONE IN YOUR HOME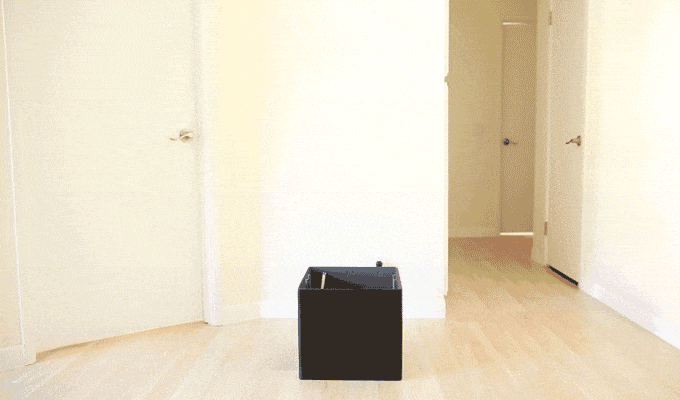 Thanks to the GroBox One, all you do is decided where you want your indoor garden and pick the plant(s) you want to grow.
GroBox One launched on Kickstarter in early January but they've already shattered the original goal of $10,000 by raising over $75,000. If you order today, you can get a GroBox One for over 20% off the expected retail price.
To learn about the different perks and offers for GroBox One, check out the Kickstarter project here:
—
The BroBible team writes about gear that we think you want. Occasionally, we write about items that are a part of one of our affiliate partnerships and we will get a percentage of the revenue from sales.