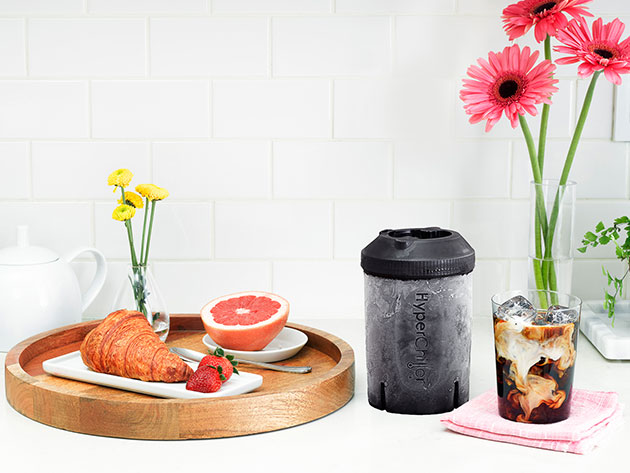 Think quick, awesome iced coffee only comes from a coffee shop? You might be surprised. The HyperChiller was created by a guy who became fed up with having to either wait a long time for a cold brew, spend energy going out for java, or ending up with a melted mess. It turns out all you need to do to make that fantastic iced coffee at home is use a device that separates the ice from the coffee — the HyperChiller. The best part is, the HyperChiller only takes a minute to do its job, and then you just transfer directly to your favorite glass or mug. Check out the 2-Pack here, currently 25% off!
The multi-chamber, stainless steel design of the HyperChiller is able to cool 12.5 oz of coffee by a whopping 130 degrees in only 60 seconds. And because it's designed for use with most single-cup automatic brewers and traditional brewing methods, you'll be able to start using it right away. Having multiple chillers comes in handy if you want to make more than 12.5 oz at once, or just need a backup in case one breaks. Buy a set of 2 for only $44.99!
---
The BroBible team writes about gear that we think you want. Occasionally, we write about items that are a part of one of our affiliate partnerships and we will get a percentage of the revenue from sales.