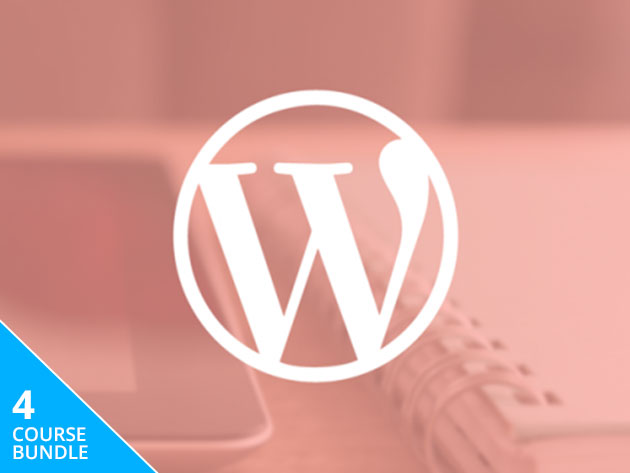 WordPress is one of the most popular website platforms, applicable to countless industries, causes and vocations. But no matter how easy it is to learn, some of us need a little nudge to make use of this amazing tool. The WordPress Essentials Lifetime Bundle is a straightforward route to get you on your feet and includes courses on related topics to help you create an awesome web presence. And right now, it's just $19.
The WordPress course is ideal for first-timers. An expert shows you how to set up a site from square one. By the time you're finished you'll have a fully functional site and even pick up some pointers on SEO, social media, and e-commerce. If you want to go a bit deeper into web development, there's the general intro course. This features grounding in HTML and CSS if you want some front-end nuts and bolts.
The last two courses focus on marketing. One teaches you how to write effectively so you don't have to spend a dime on outside agencies. The other course gives you a special understanding of programming from the marketer's perspective, so you can collaborate better with developers.
No matter what you hope to achieve on the web, The WordPress Essentials Lifetime Bundle will provide you with the skills to bring that vision to life. Grab these four courses now for the incredible price of $19—97% off MSRP.
---
The BroBible team writes about gear that we think you want. Occasionally, we write about items that are a part of one of our affiliate partnerships and we will get a percentage of the revenue from sales.