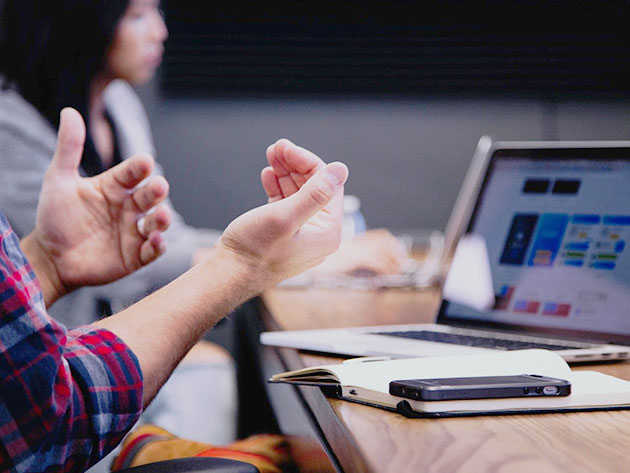 Google AdWords is the world's most popular advertising platform. And for good reason – you get to advertise next to relevant search results, it works with any budget, and you only have to pay when somebody actually clicks on your ad. Best of all, it's relatively simple for amateurs to learn and begin using to generate passive income. (Which is probably what all those people hanging out all day at the Starbucks by your office are doing.) But if you haven't optimized your AdWords campaign, you're losing a significant number of potential buyers to the competition. You need to level up your skills and create better AdWords campaigns with The Ultimate Guide to Google AdWords 2018. Buy it now: $12.99 (normally $199.99, or 93% off)
This comprehensive online course (taught by a leading AdWords consultant) will teach you how to take a smart step-by-step approach to AdWords campaigns. You'll start by learning how to set up your AdWords account from scratch. Then, you'll learn how to use keywords and Ad Groups to your advantage and track sales, revenue, and form submissions. Finally, you'll learn about more advanced topics like auctions, ad extensions, remarketing, and conversion tracking. Whether you have AdWords experience or are completely new to AdWords, this course will teach you how to create stellar campaigns and send high-quality traffic to your website 24/7. And did we mention that it has lifetime access and costs less than $13?
Learn how to set up your AdWords account from scratch
Understand what keywords are & which ones you can use to your advantage
Take a step-by-step approach to optimizing your Google AdWords campaign
Discover how to track sales, revenue & form submissions using Google AdWords
Learn how to structure your account, campaigns, ad groups & keyword lists for optimal results
Buy it today: $12.99 (normally $199.99, or 93% off)
---
The BroBible team writes about gear that we think you want. Occasionally, we write about items that are a part of one of our affiliate partnerships and we will get a percentage of the revenue from sales.