Ditch Your Lightning Cable For This Extra Long One — 62% Off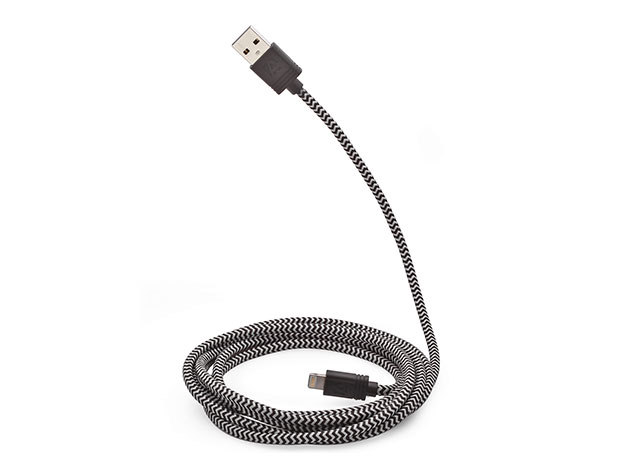 News flash: the Lightning cables that come with your iPhone aren't very good. They're short, they break easily, and they're not very stylish. But there's an alternative cable that's cheaper than Apple's cable and fixes all of these problems: the 10-Ft Cloth MFi-Certified Lightning Cable. Buy it now: $14.99 (normally $39.99, or 62% off)
This stylish cable is longer, so you don't have to stay chained to your wall to charge your phone. It's also made of tangle-resistant cloth fiber so it won't fray or get knotted. And most importantly, it's certified by Apple so it won't damage your phone or electrocute you.
Easily charge from across the room w/ 10 feet of cable length
Deal w/ fewer tangles thanks to the flexible cloth fiber construction
Safely power up your Lightning-compatible devices
Tangle-resistant design makes for more convenient transport
Buy it now: $14.99 (normally $39.99, or 62% off)
The BroBible team writes about gear that we think you want. Occasionally, we write about items that are a part of one of our affiliate partnerships and we will get a percentage of the revenue from sales.