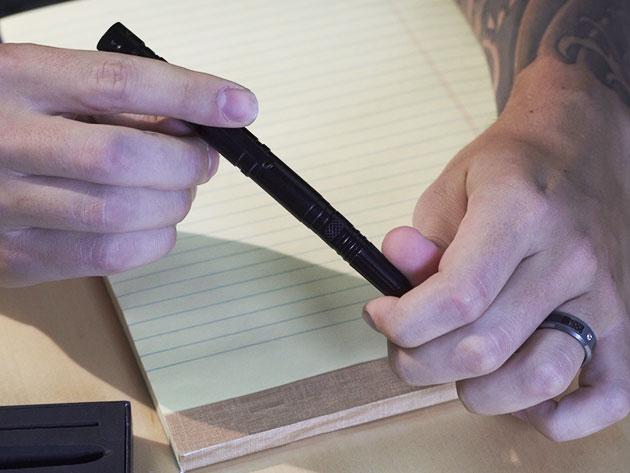 In our crazy, super-connected world, multifunction digital devices like the iPhone can be your best friend. But sometimes, you need an analog device to MacGyver your way out of a sticky situation like the 1TAC Everyday Carry Tactical Pen. Buy it now: $35.99 (normally $39.99)
This everyday carry tool comes loaded with a tungsten steel glass break tip, a razor-sharp blade, an 80 lumen LED light, and a ballpoint pen. Used by police, military, and first responders, this everyday carry pen can help you smash, slice, shine or write your way out of any pickle.
Take anywhere thanks to the pen's weatherproof & aircraft-grade aluminum construction
Shatter glass w/ the tungsten steel tip
Use the included pocket clip to wear as a cap light
Shine your way through a power outage w/ the 80 lumen light
Use the razor-sharp blade to cut through obstacles
Buy it today: $35.99 (normally $39.99)
The BroBible team writes about gear that we think you want. Occasionally, we write about items that are a part of one of our affiliate partnerships and we will get a percentage of the revenue from sales.