Master Excel At Your Own Pace, On Your Own Time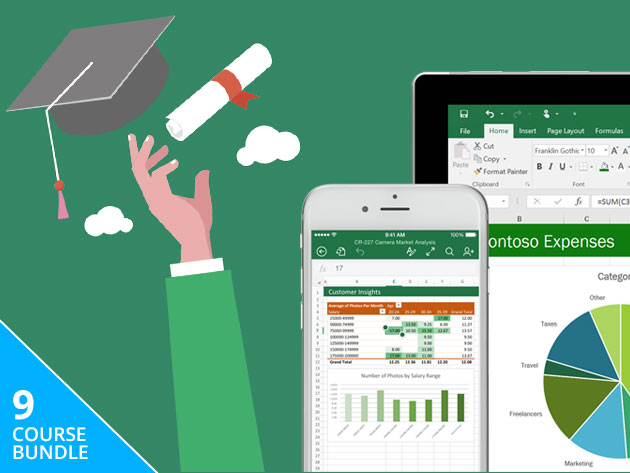 Although Microsoft Excel is found on most public computers — sitting on desktops everywhere from your public library to your local college — few people know how to make the most of this powerful spreadsheet software. If you want or need to improve your skills with Excel, then it's a good idea to learn the software at your own pace, on your own time with an eLearnExcel: The Microsoft Excel Master Certification Bundle. Best of all, it's 96% off. Buy It Now: $39 (usually $1,066)
This nine-course bundle makes it easy to learn Excel 2016 no matter your experience level. You'll get over 28 hours of actionable video instruction, helping you go from beginner to certified Excel whiz in no time. If you're new to Excel, kick things off by learning the fundaments of the software, including formatting, editing, and entering formulas to streamline your workflow. As you move from course to course, you'll gain confidence and enjoy learning Excel with hands-on projects, letting you reinforce what you learn with real-world experience.
You'll wrap up your Excel training with a CDP-Certified Credential, giving your boss or potential employer proof of your hard work and well-rounded skill set.
BUY IT TODAY: $39 (usually $1,066)
The BroBible team writes about gear that we think you want. Occasionally, we write about items that are a part of one of our affiliate partnerships and we will get a percentage of the revenue from sales.