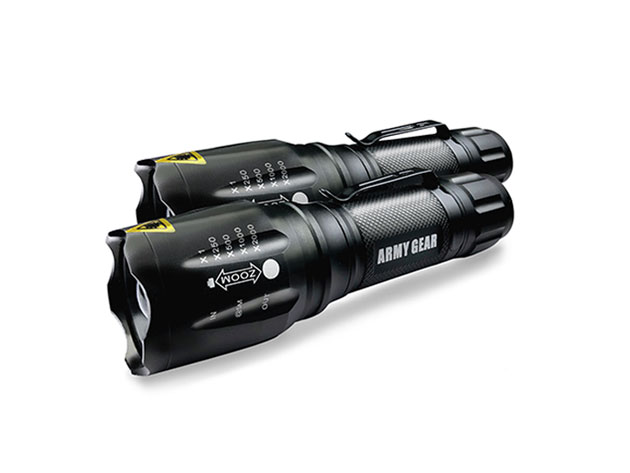 Now that summer is right around the corner, you're probably excited to break away from the office, city, or house for a couple of days to get away from it all. That means you'll most likely be without electricity, too, whether that's for camping, backpacking, or anything in between. Make sure you're prepared to see in the dark wherever your summer adventure takes you with a two pack of Viper 1000-Lumen Tactical Flashlights. Buy It Now: $29.99 (usually $119.99)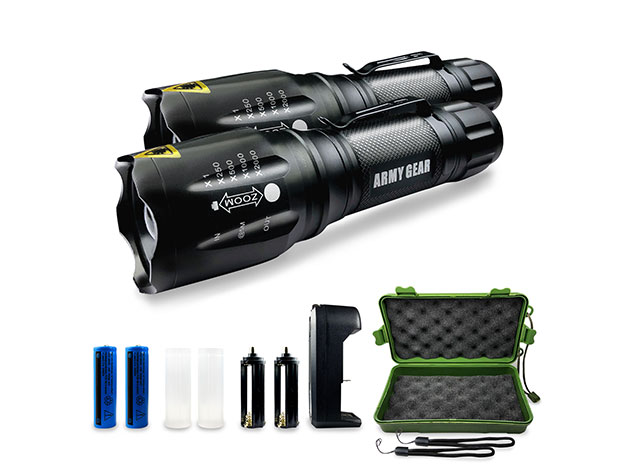 This two pack of tactical flashlights makes it easy to shine your way out of any situation. For starters, these military-grade tactical torches boast an adjustable zoom that allows you to switch between a broader flood light and precision beam, while their five different lighting modes let you fine-tune their brightness and even signal for help in a rescue scenario. Meaning, it's convenient and straightforward to get the type of light you want or need for any situation, even in case of an emergency.
On top of that, using and storing these flashlights is extremely convenient. Take them anywhere thanks to their weatherproof, ultra-durable design, and store them easily with the included shockproof case, which fits nicely in any car or tent. Plus, since their batteries are rechargeable, you'll also save big money over time since you won't need to run to the store to buy replacements.
– Light the way w/ full, medium, low & strobe brightness modes, plus the SOS signal
– Take to any environment thanks to the weatherproof, ultra-durable design
– Easily store & carry w/ the included shockproof case
– Use the tactical head to shatter glass & fend off attackers
– Have ample power w/ two rechargeable batteries
BUY IT TODAY: $29.99 (usually $119.99)
The BroBible team writes about gear that we think you want. Occasionally, we write about items that are a part of one of our affiliate partnerships and we will get a percentage of the revenue from sales.