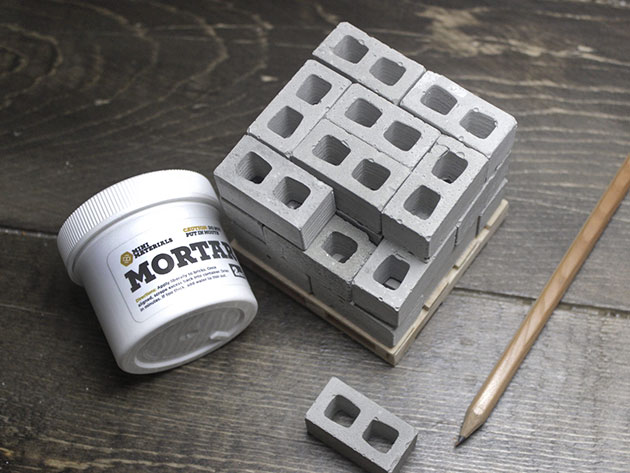 Playing with blocks isn't just for kids anymore. Adults can now get in on the action with the Mini Materials Miniature Cinder Blocks. These 1:12 scale mini cinder blocks are just like the real ones except they fit in the palm of your hands and don't require you to visit a construction site. You can use them to build mini pen holders, mini paperweights, mini border walls – as long as it's mini, the possibilities are endless! You can get a set today for 19% off at $22.49.
This is the perfect desk toy for tinkerers and DIY-ers and includes 24 mini bricks, a cement application stick, and a 2-ounce jar of real cement so you can keep the bricks stuck together. It also comes on a wooden pallet that doubles as a coaster, so at the very least, it'll be a fun conversation starter. Pick up a set for $22.49 today.
The BroBible team writes about gear that we think you want. Occasionally, we write about items that are a part of one of our affiliate partnerships and we will get a percentage of the revenue from sales.