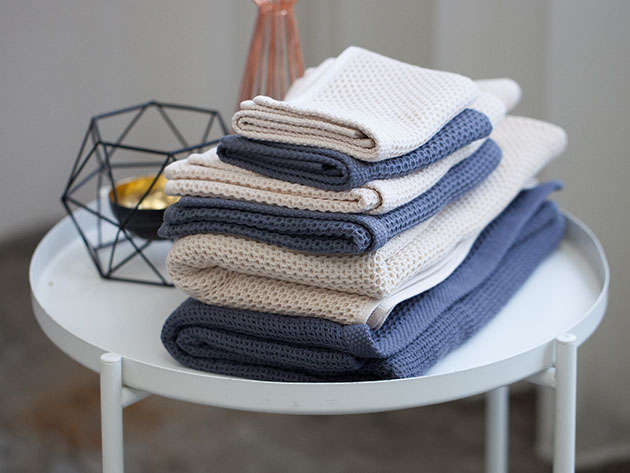 There's nothing worse than reaching for a towel after a shower and realizing it's still wet from last time. Wet towels just don't dry like they should, and if a towel has been sitting damp for that long all kinds of stinky mold and bacteria can build up. The Montage Bath Towels use long-staple cotton with special drying technology to prevent this from happening, and they're currently at a 31% discount.
The material combines extreme breathability with a very soft hand, and they come in grey or white. If you've been looking for towels that remain fresh and crisp day in and day out, head over to the BroBible shop today to check these out. Right now a pack of 2 full-body Montage towels is on sale for $61.99, down from $90.00.
---
The BroBible team writes about gear that we think you want. Occasionally, we write about items that are a part of one of our affiliate partnerships and we will get a percentage of the revenue from sales.