Fit A Toolbox On Your Keychain With The MyKee 2.0 Everyday Carry Multi-Tool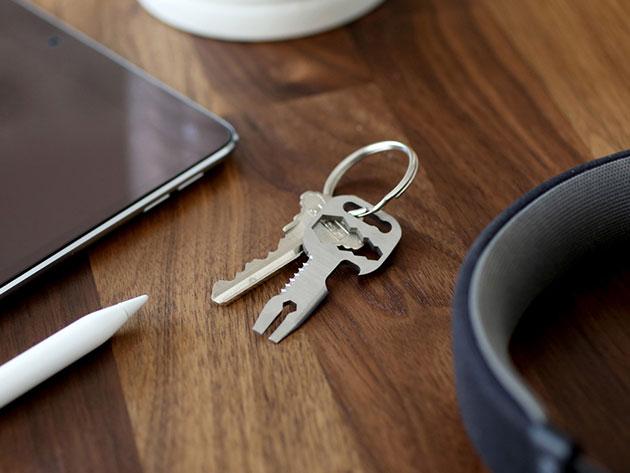 You never know where the day will take you, so it's a smart idea to be prepared for anything. But, carrying around a toolset is inconvenient, and a lot of multi-purpose accessories are too bulky. So, what's a bro supposed to do? Check out the MyKee 2.0 Everyday Carry Multi-Tool, small enough to fit on your keychain but strong enough to pack a punch, especially since it's 16% off. Buy It Now: $24.99 (usually $30)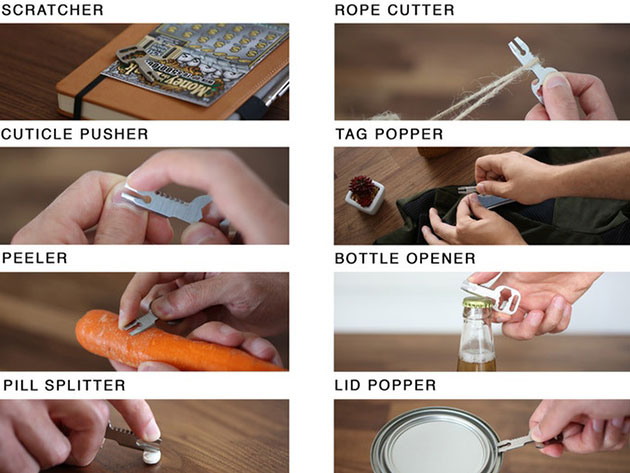 The MyKee 2.0 was designed from the ground up to be the ultimate multi-tool. You'll get a saw blade, claw, hex wrench, and more that can help you accomplish everyday tasks in a breeze. This little tool does even more than what's pictured above. It also functions as a flathead driver, letter opener, package opener, cuticle pusher, and seal cutter. Meaning, if you're looking for an everyday carry tool that packs a punch but doesn't take up room, then the MyKee 2.0 is perfect for you.
– Cut through ropes, fabrics, boxes & more w/ the new saw and blade
– Carry anywhere thanks to its compact key design
– Easily open cans & lids w/ the redesigned front claw
– Enjoy more functionality w/ 10, 8, 7 & 6.3mm hex wrench set
– Take diving thanks to the corrosion-resistant grade 5 titanium build
BUY IT TODAY: $24.99 (usually $30)
The BroBible team writes about gear that we think you want. Occasionally, we write about items that are a part of one of our affiliate partnerships and we will get a percentage of the revenue from sales.