Why This No-Name Speaker Won Best Of The Year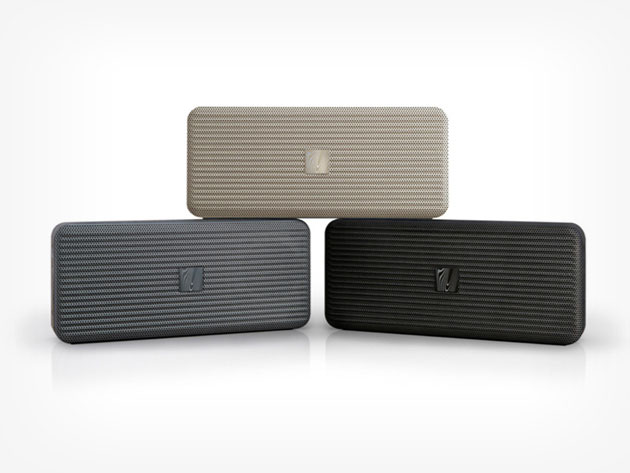 If you're still listening to music on your phone's built-in speaker, you need to upgrade.
Phone speakers sound like garbage, and you can get some amazing portable bluetooth speakers that deliver big sound in a pocket-sized package like the Soundfreaq Pocket Kick Bluetooth Speaker. Buy it now: $39.99 (normally $99.99, or 60% off)
This iPhone-sized speaker features custom-engineered drivers and projects stunning, full-frequency sound. It was praised by CNET and won iLounge's Portable Speaker of the Year award so you know it's been put through the ringer.
Easily slide this smooth little speaker into your pocket or bag
Jam all day (10+ hour battery life) w/ the quick charging battery
Get top-notch sound engineered to maximize sound quality & frequency dynamism
Wirelessly blast music from any Bluetooth-enabled device
Use the touch buttons to control volume & playback from your speaker
Take calls wirelessly w/ the built-in microphone
Buy it today: $39.99 (normally $99.99, or 60% off)
The BroBible team writes about gear that we think you want. Occasionally, we write about items that are a part of one of our affiliate partnerships and we will get a percentage of the revenue from sales.