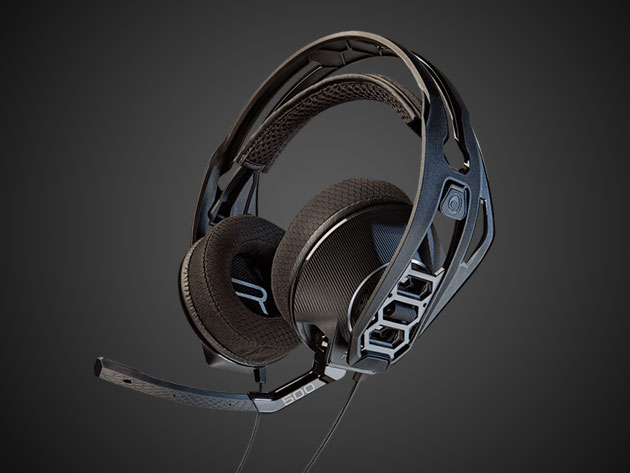 There are times when it's ok to be distracted, but gaming isn't one of them. You need to be laser-focused if you want to win and the Plantronics RIG 500HX Gaming Headset for Xbox One is the key to victory. Buy it now: $37.99 (normally $59.99)
This awesome headset has a lightweight build and memory foam construction, so you can bark orders to your teammates and comfortably game for hours. It also has a noise-canceling mic and noise-isolating ear cups so you won't be distracted by anything around you.
Adjust the flexible frame for the best fit & sound
Play for longer thanks to self-adjusting headband & memory foam ear cups
Enjoy clear, distraction-free audio w/ the noise-isolating ear cups
Boost the bass even higher w/ 40mm drivers & low-frequency resonators
Flip the mic up to easily mute or detach completely when playing alone
Easily connect to your Xbox One or any other device w/ a 3.5mm headset jack
Buy it today: $37.99 (normally $59.99)
The BroBible team writes about gear that we think you want. Occasionally, we write about items that are a part of one of our affiliate partnerships and we will get a percentage of the revenue from sales.