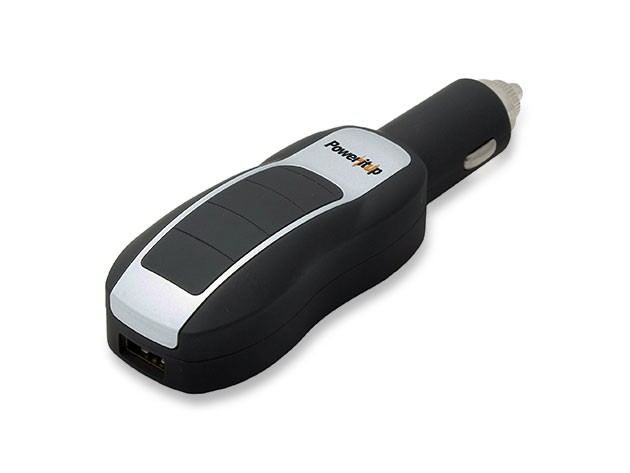 Your phone battery drains fast. Whether you're making calls, doing work, or swiping right on Tinder, you need some assistance if you want your battery to make it through the day. You can always get a car charger or an external battery, but there's a new product that combines both: the PowerItUp 2-in-1 USB Car Adapter & Power Bank. Buy it now: $16.99 (normally $39.95, or 57% off)
Just plug it into your car like a regular car charger and then disconnect it and plug it into your phone like a regular battery pack. It also has a replaceable fuse and overcharge and overcurrent protection so you can trust it to charge your devices safely.
Charge in your car or on the go w/ the built-in power bank
Power up safely w/ overcharge & overcurrent protection and the replaceable fuse
Monitor the power bank's battery life w/ LED indicators
Transport easily thanks to the durable, ergonomic design
Keep a charge for longer w/ the 24-month standby time
Buy it today: $16.99 (normally $39.95, or 57% off)
The BroBible team writes about gear that we think you want. Occasionally, we write about items that are a part of one of our affiliate partnerships and we will get a percentage of the revenue from sales.