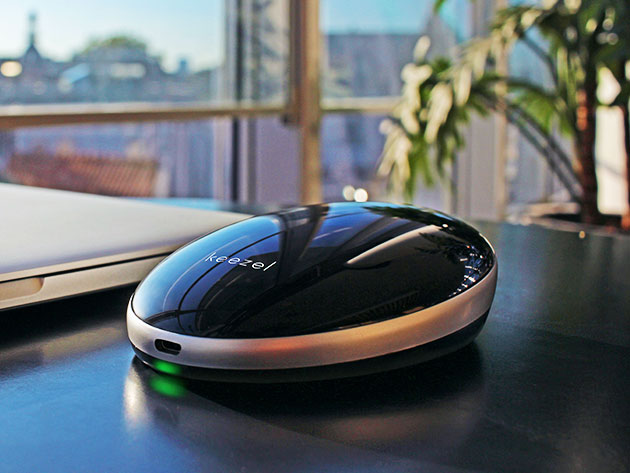 Wireless internet is very freeing, but it also makes your stuff vulnerable to hackers and Nigerian princes looking for money. You don't need to go back to the stone ages and start living like a grandpa – you just need to get a reliable VPN like the Keezel Safe Internet Device + Lifetime VPN Subscription. Buy it now: $449 (normally $599)
Keezel creates a private VPN (Virtual Private Network) just for you so no one else can see what you're doing online. It works on any public or private Wi-Fi network and also doubles as a portable battery so your phone will always stay charged.
Encrypts your internet connection and secures all the data traveling from your devices to the web so that your passwords, credit card details, and your identity won't get stolen
Blocks access to known malicious websites so that they don't infect your devices
Blocks ads to prevent malware infections and marketing companies from tracing and profiling you
Replaces your public IP with a random one that can't be traced back to you or your devices
With 2 Keezels, it allows you to connect one to the other anywhere on the planet and lets your access country-restricted services from anywhere, anytime
Unblocks websites so you can access any local services from abroad
Protects all your WiFi IoT devices so that a hacker cannot access your entire network via a vulnerable IoT gadget
Charges your phone on the go
Buy it today: $449 (normally $599)
The BroBible team writes about gear that we think you want. Occasionally, we write about items that are a part of one of our affiliate partnerships and we will get a percentage of the revenue from sales.