This Retro Watch Is the Easiest Way to Class Up Your Wrist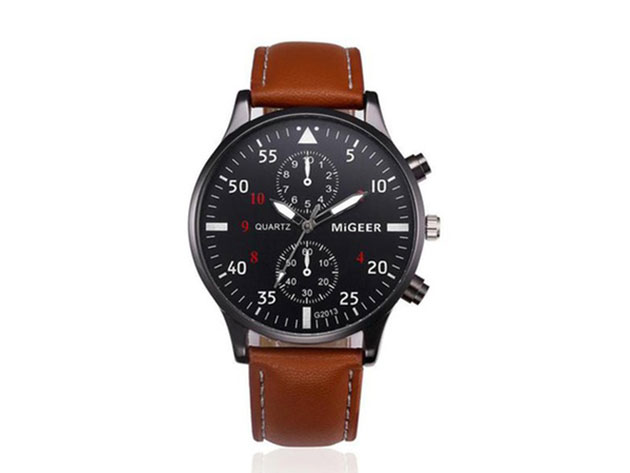 The more that cell phones become a permanent fixture in our pockets, the bigger the statement made by a simple watch on the wrist. Ironic, but true. A solid wristwatch is the mark of a guy who knows that a dash of retro can accessorize any outfit, a man who – literally and stylistically – knows what time it is. Enter this Retro Design Men's Faux Leather Watch, on sale now for 72% off. The no-nonsense face includes second and 1/10 second subdials for that precision look, and the stainless steel bezel makes it able to stand up to whatever your workday can dish out.
Add style to any outfit w/ the timepiece's sleek design
Easily tell time on the go w/ the detailed watch face
Create a better first impression by looking your best
Use the adjustable strap to get the perfect fit for your wrist
Strap on the Retro Design Men's Faux Leather Watch for just $13.99.
The BroBible team writes about gear that we think you want. Occasionally, we write about items that are a part of one of our affiliate partnerships and we will get a percentage of the revenue from sales.