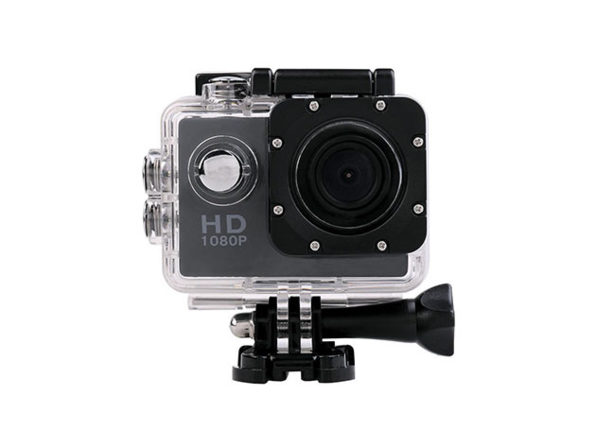 If you've tried to capture photos or video while you're out and about on adventures in the world, you know how hard it can be to get a good image. The HD Wide Angle Waterproof Action Cam from Neva Tech is specifically engineered to provide people who are sick of their camera's performance in action situations with a new, awesome way to document the madness. Right now, you can get it at an insane 71% discount for just $43. Plus, when you enter code GETNEW at checkout, you can save an additional 12%.
You can take this baby anywhere, including up to 30 meters underwater! And there's no reason to settle for blurred or jittery looking results anymore. The HD Wide Angle comes with three special mounts to minimize wobbliness. Easily attach it to your arm, helmet, or vehicle of choice and get ready to snap some amazing 1080p video or grab some high-quality stills from its 12MP lens. You can also use a self-timer mode for even more artistic control and shake reduction. Start shooting your adventures like a pro with this cam for just 43 bucks—save over $100 today. And remember, when you enter code GETNEW at checkout, you'll get an extra 12% off.
---
The BroBible team writes about gear that we think you want. Occasionally, we write about items that are a part of one of our affiliate partnerships and we will get a percentage of the revenue from sales.