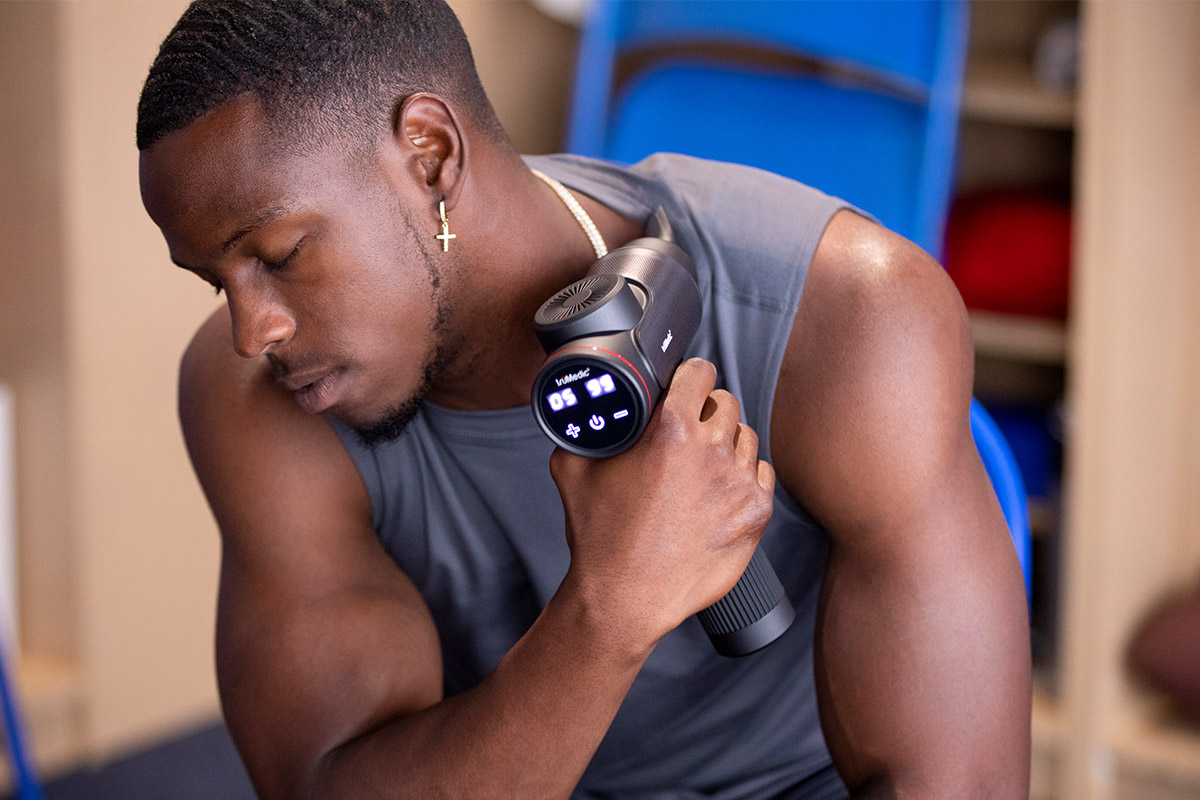 Percussion therapy guns are taking the sports medicine world by storm. The technology isn't new, but they're more affordable and accessible than ever, so you can enjoy a spa-like deep tissue massage anywhere.
One example is the truRelief IMPACT Therapy Device Pro, a high-performance massage gun that can help you stave off stubborn muscle aches and pains. This compact device features several interchangeable heads, a whisper-quiet motor, and a compact design for use at home or on the go. Best of all, truRelief IMPACT is currently selling for only $199.99.
We've known the benefits of percussion therapy for years, but massage guns are experiencing a boom in popularity thanks to their widespread availability. Percussion therapy is the most popular form of IASTM (instrument-assisted soft tissue mobilization) in sports medicine. It can help satisfy pesky knots, soften tissues over time and increase muscle reactivity, improving mobility and decreasing the risk of injury.
Percussion therapy also increases blood flow to muscles which speeds up recovery time. That's why physical trainers consider it part of a healthy recovery routine when combined with adequate sleep and a healthy diet.
Users love the truRelief IMPACT Therapy Device Pro for its compact frame, high performance, and the array of heads that broaden the relief it can offer, giving it an average rating of five stars on Amazon. One satisfied user raves, "Super solid and well made massager. Comes with tons of interchangeable heads that have different effects and pressure point qualities. Comes with a storage bag that fits everything perfect for travel or storage purposes."
Start speeding up the recovery process or say goodbye to that knot that just won't go away with the truRelief IMPACT Therapy Device Pro. It's on sale now for $199.99, down from $299 (that's a savings of 33 percent).
Prices subject to change. 
The BroBible team writes about gear that we think you want. Occasionally, we write about items that are a part of one of our affiliate partnerships and we will get a percentage of the revenue from sales.