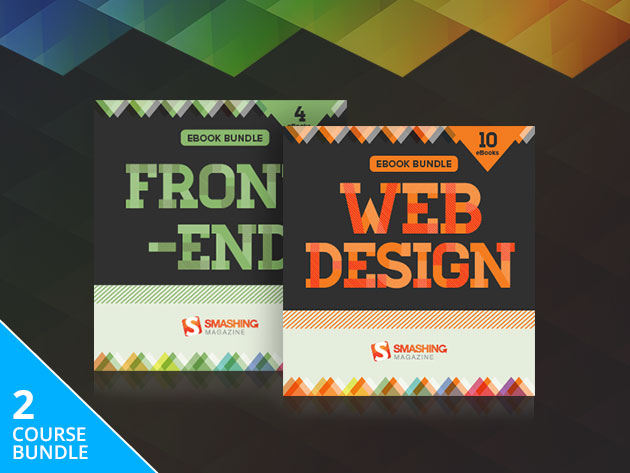 These days brands seem to depend almost entirely on web presence. Experts agree, if you can create a beautiful, interactive website that pulls people in and casts a spell, that's half the battle. By combining thorough instruction in both web design and front-end programming, the Web Design and Front-End eBook Bundle outfits you with the skills you need to put your best foot forward, regardless of interest or industry. It's currently on sale for 78% off at just $19.99.
The design portion of the bundle includes ten e-books on everything from manual drawing skills and creativity lessons to email-specific design and typography. If you immerse yourself you'll come out the other end with fresh insights into the creative process and practical knowledge for implementation.
As a natural extension of the design portion, the front-end collection teaches you how to navigate HTML and CSS the smart way, how to effectively optimize the user experience, and lets you glimpse the underpinnings of some real-world projects. Learn how to bring your web ideas to life today with the Web Design and Front-End eBook Bundle—currently $19.99
---
The BroBible team writes about gear that we think you want. Occasionally, we write about items that are a part of one of our affiliate partnerships and we will get a percentage of the revenue from sales.