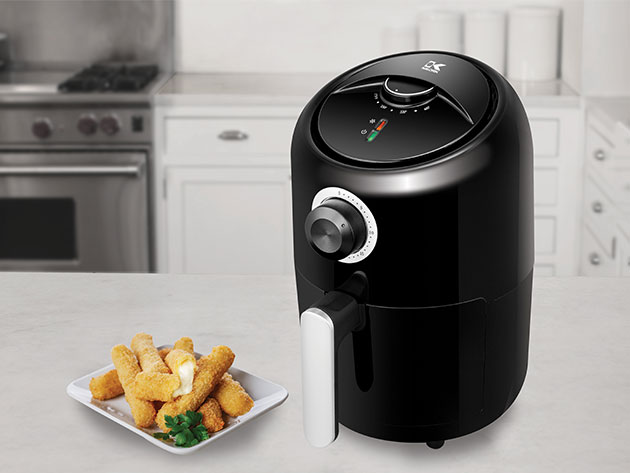 Fried food isn't exactly the poster child for clean eating, but it is the poster child for delicious eating. You don't need to give it up completely, but it is a good idea to get a healthier fryer like the Kalorik Black Personal Air Fryer so you don't start having heart problems by age 28. Buy it now: $54.99 (normally $69.99)
This fryer uses rapid hot air circulation technology to make your favorite fried food with minimal oil and no mess. It's easy on your health and your dishwasher but still makes amazing-tasting fried food that you and your friends will love.
Fry, bake, grill & roast food with less oil
Cook fries, steak & more without the oily smell, splatter, or mess
Easily serve two people at a time
Cut down on bulk thanks to the compact design
Make cooking precise & simple with time and temperature control dials
Buy it today: $54.99 (normally $69.99)
The BroBible team writes about gear that we think you want. Occasionally, we write about items that are a part of one of our affiliate partnerships and we will get a percentage of the revenue from sales.