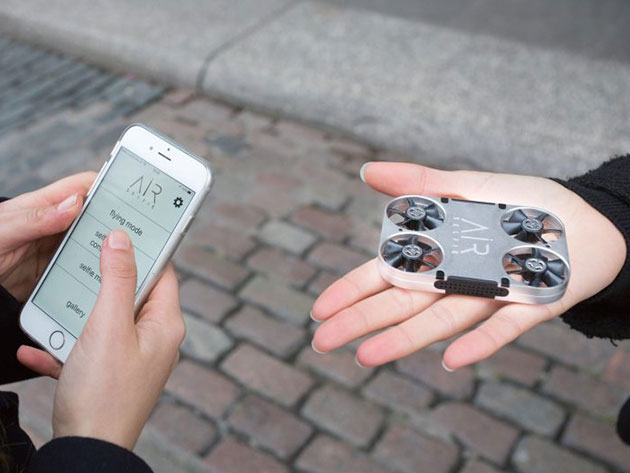 The Air Selfie 2 Drone lets you take selfies from practically any angle or distance, giving you an amazing amount of creative control compared to smartphones. The Air Selfie's turbofans let it roam up to 65 feet out, and the 12MP camera takes fantastic pictures from any vantage point. If this sounds like something you might be interested in, now's the time. You can snag the drone for 20% off MSRP at $199.95.
Five minutes might seem low for default battery life, but the gadget hovers easily and has a built-in shock absorber for stable shots. At 3.8″ x 2.8″ x 0.5″, you can literally store the Air Selfie in your pocket. The drone comes with a built-in 16GB SD card for storage, and it's super-easy to control via the free iOS-Android app. There's even a 1-yr warranty included.
Get ultimate control over your selfies with the Air Selfie 2—currently $199.95 after a 20% discount.
The BroBible team writes about gear that we think you want. Occasionally, we write about items that are a part of one of our affiliate partnerships and we will get a percentage of the revenue from sales.