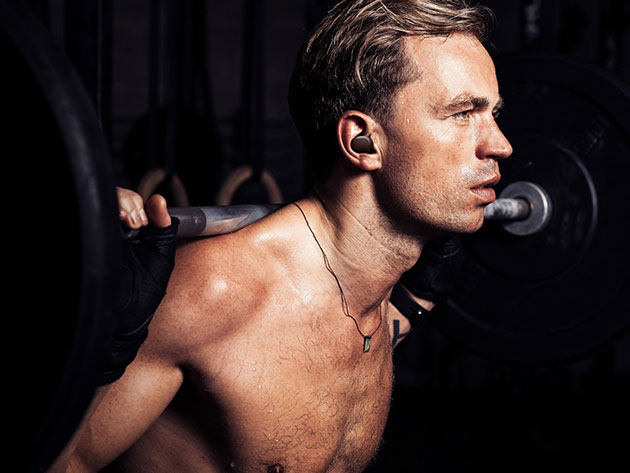 Looking for a gym buddy that works as hard as you do? You can hardly do better than the Cresuer Touchwave True Wireless Bluetooth Earbuds, which pack a ton of features into a simple, usable package.
Sweat and scratch resistant, these 4.1 Bluetooth compatible buds are so lightweight, you'll forget they're there. CVC Noise Cancellation technology lets you get immersed in your beats, and if a call breaks in, you can easily answer with a single touch – no fumbling to unlock your phone or search for extraneous buttons.
Control songs or answer calls w/ a simple tap without any extra pressure on your ear
Make clear calls thanks to CVC Noise Cancellation technology & total noise isolation from silicone eartips
Keep your earbuds in place during hard workouts w/ three different sizes to choose from & sweat resistance
Listen to music for 3 hours on a single charge, or up to 12 hours when using the charging box
Charge the buds up to 4 full times while on the go w/ the wireless charging case
Pick up your pair now for 55% – the Cresuer Touchwave True Wireless Bluetooth Earbuds are now on sale for $44.99.
The BroBible team writes about gear that we think you want. Occasionally, we write about items that are a part of one of our affiliate partnerships and we will get a percentage of the revenue from sales.