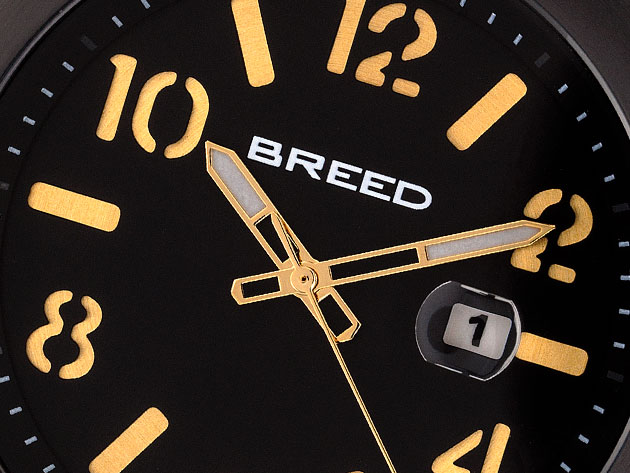 Don't look now, but analog watches are making a comeback. With all the buzz around smart watches, there's something comforting and sophisticated about an old-school watch like the Breed Bryant Watch. Buy it now: $49.99 (normally $430, or 88% off)
This classic gold and black watch combines the richness of genuine leather with the durability of water-resistant stainless steel. It's timeless, stylish, and perfect for work, the gym, a diving trip, and everything in between.
Enhance any outfit w/ the classic leather & steel aesthetic
Easily read the date & time w/ the magnified date display and luminous hands
Wear anywhere thanks to the stainless steel, crown protector case
Reliably track time w/ the Japanese quartz movement
5 ATM water resistance
Buy it today: $49.99 (normally $430, or 88% off)
The BroBible team writes about gear that we think you want. Occasionally, we write about items that are a part of one of our affiliate partnerships and we will get a percentage of the revenue from sales.