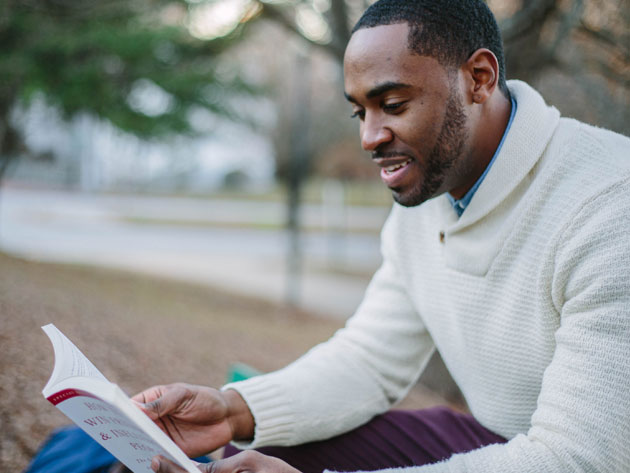 Whether it's a meaty novel or an instructional pamphlet, we can spend weeks of our lives reading. We'll bet you can think of a ton of things you'd rather be doing, but do us a favor and at least read 'til the end of this article. Then pick up the 2018 Award-Winning Speed Reading Bundle, and actually start saving that time.
More than just a collection of tips and lectures, this online package gives you software that actually trains your brain to speed-read more than 3 times faster – with no loss in comprehension. The award-winning program, 7 Speed Reading EX supplements training videos and progress trackers with a full library of 20,477 eBooks to practice on. And when your eyes are ready for the full workout, upload any text of your own to the Spreeder CX and let its RSVP (rapid serial visual presentation) programming steadily increase the pace of your reading.
Both are on sale now in a lifetime subscription to the 2018 Award-Winning Speed Reading Bundle for $19 – a 96% discount on the price of the individual courses.
The BroBible team writes about gear that we think you want. Occasionally, we write about items that are a part of one of our affiliate partnerships and we will get a percentage of the revenue from sales.