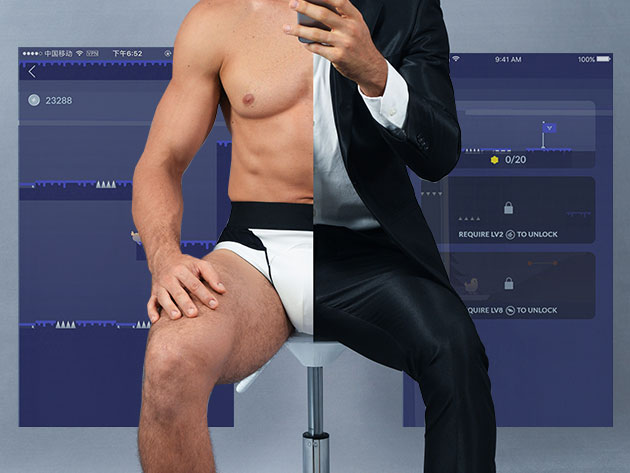 VylyV underwear works to stimulate your pelvic muscles and improve your performance in the bedroom. Sensors in the garment seamlessly connect to a smartphone app. The app guides you to contract along with interactive games, puzzles, and tutorials. By the time you finish the 6-month regimen set up by the folks at VylyV, you'll have gained a range of benefits across your sex life and general health. Usually upwards of $300, the underwear can currently be had for as little as $179 at the BroBible shop.
This underwear and your training program automatically adapt to your current level of pelvic fitness. Everything from erection quality to endurance, to orgasm sensation, is positively affected by the gains you make, and many of the prostate and urinary health concerns faced by men as they age can be alleviated with VylyV. If you'd like to combat the sedentary lifestyle and keep your love muscle at the level nature intended, look into this deal. You can get a pair right now for 48% off at the shop.
---
The BroBible team writes about gear that we think you want. Occasionally, we write about items that are a part of one of our affiliate partnerships and we will get a percentage of the revenue from sales.