Whether it's camping with friends at the lake, hitting up the beach with your family, or diving into the nearest pool, there's nothing quite like water to cool you down during hot summer days. And what's always close by when you're having a good time near water? Music! With the xFyro xS2 Waterproof Wireless Earphones, which are now 54% off, get the most from summer by listening to your favorite music as you take a dip or swim without damaging any of your devices. Buy It Now: $114.99 (usually $249.99)
These wireless earphones let you enjoy your music anywhere — even in the water — for an ultra convenient listening experience. Thanks to this pair's IP67 waterproof design, you can go straight from your chair to the pool without missing a beat, or dive right into the ocean while still listening to Led Zeppelin's The Ocean. In addition to fighting off the water, these earbuds are dust resistant, which means you'll experience extraordinary highs and deep, rich lows no matter what Mother Nature has in store for you.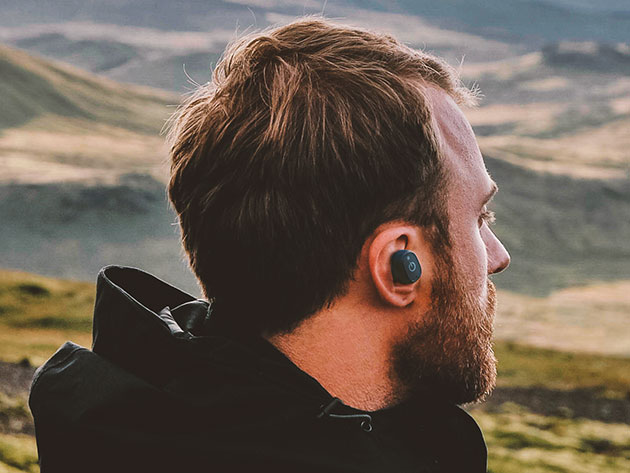 Even better, these wireless earphones enhance your audio experience with practical, everyday features. Meaning, you can protect and charge your earphones — which get four to six hours on a single charge — on the go while they're stored, and take, make, or redial calls with the built-in microphone. With these features and noise-cancellation technology, you'll get more from your music this upcoming summer — and beyond — wherever you decide to go.
– Listen to your tunes in the pool thanks to IP67 waterproofing
– Protect & charge your buds on the go while they're stored
– Block out external sounds thanks to the proprietary, noise-isolating silicone structure
– Take, make & redial calls w/ the built-in microphone
– Experience a concert hall in your ears w/ extraordinary highs & deep, rich lows
BUY IT TODAY: $114.99 (usually $249.99)
The BroBible team writes about gear that we think you want. Occasionally, we write about items that are a part of one of our affiliate partnerships and we will get a percentage of the revenue from sales.