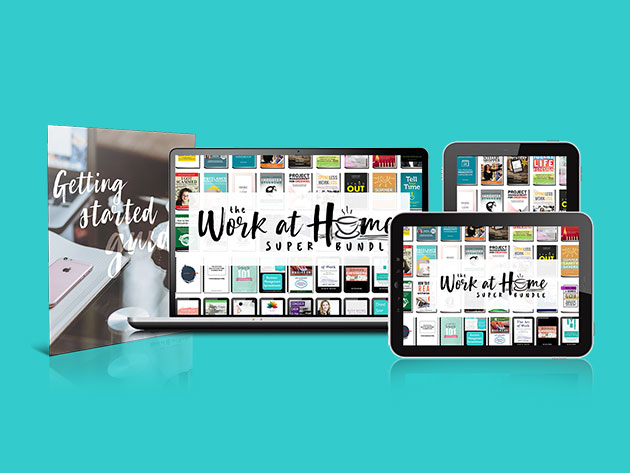 Being your own boss is fun and exciting, but it also comes with a lot of challenges like figuring out how to do your own accounting and remembering to put on pants when you leave the house. It's good to have some help and that's where The Work-At-Home Super Bundle comes in handy. Buy it now: $39.99 (usually $1,521.96)
This bundle includes 37 eBooks, audiobooks, and online courses to help you navigate the self-employed world and kickstart your online business. You'll learn how to find better work-from-home opportunities, run effective social media campaigns, and most importantly, identify clear work and home life boundaries so you don't always feel like you're on the clock.
Access 23 eBooks, 1 audiobook, 9 online courses & 4 printable packs 24/7
Learn how to source & identify better work-from-home opportunities
Market your business online with simple social media strategies
Create clear work & home life boundaries to stay balanced
Use tips & templates to get started as a freelance writer or editor
Discover financial & legal tips to grow your business
---
The BroBible team writes about gear that we think you want. Occasionally, we write about items that are a part of one of our affiliate partnerships and we will get a percentage of the revenue from sales.