What's The Best Music Festival This Summer?
Guy Holding Up McLovin Sign At Festival Has No Clue He's Standing Next To Real McLovin (VIDEO)
This gentleman went to the Electric Forest and brought a wonderfully nostalgic sign of McLovin's driver's license from the movie "Superbad," because what the fuck else are you going to do while you wait for Above & Beyond to perform and anxiously await the shrooms to kick in? The giant fake ID caught the attention of one festival-goer – Chris Mintz-Plasse, the actor who played Fogell AKA McLovin in "Superbad." As soon as Mintz-Plasse caught wind of the sign he rushed over to talk to the fan.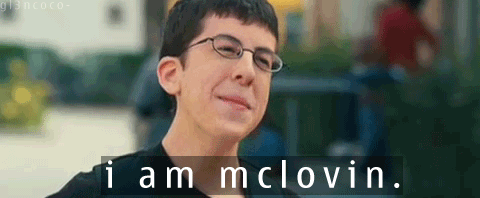 The moment of the incredible encounter is caught on video and it is amazing because the sign-holder has no fucking clue that he is talking to the person that he is holding a sign of. Mintz-Plasse AKA McLovinFuckinWithYouAtFestivals holds a lengthy conversation with the guy with a sign with his face on it but doesn't recognize the actor. And who can blame him? He's at an EDM festival in the middle of the woods in Michigan. Plus McLovin's hair and the beard makes him a little hard to recognize. If you told him that he was standing next to the real actor of the sign that he was holding up he would rightfully assume that you were fucking with him because he was under the influence of several hallucinogenic substances while Bassnectar is blaring.