NordVPN Is The Michael Phelps of VPNs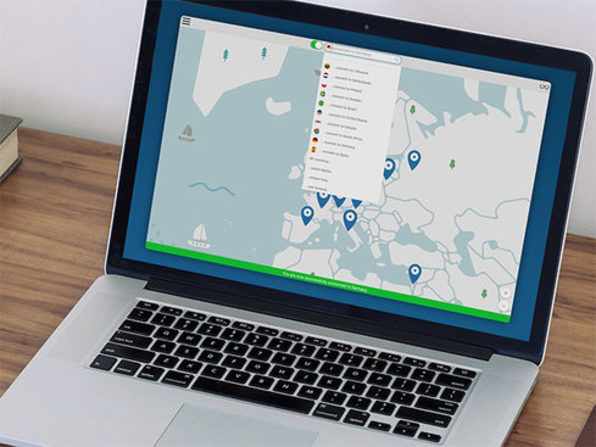 Every day millions of people risk their private info getting into the wrong hands when they connect to public Wi-Fi without added security. Only a fraction of users take steps to encrypt data sent and received over these networks, but virtual private networks (VPNs) are an incredibly easy way to do this. Not only that, VPNs allow users to bypass any local area browsing restrictions completely. NordVPN is consistently rated one of the best, if not the single best VPN on the market, and right now you can snag a 2-Year Subscription for ¼ the usual price.
NordVPN uses double encryption across devices and networks, and a strict no-log policy, so you can rest easy knowing your information is secure. It also boasts over 3,500 servers in 61 different countries, providing ultra-high speed, no-cap data for streaming and content downloads. This service is ideal whether you're a student or freelancer who's always working in public, an international traveler, or just a privacy advocate worried about eavesdropping. And with features like encrypted chat, protection against connection failure, and auto-destroy notes, Nord goes the extra mile to create an extraordinary VPN experience. Check out the 2-Year Subscription today at 75% off for only $69.
---
The BroBible team writes about gear that we think you want. Occasionally, we write about items that are a part of one of our affiliate partnerships and we will get a percentage of the revenue from sales.