Ryan Reynolds Helps Teen Get Back At An Ex
How do you deal with a breakup? Devour an entire bottle of tequila in one night? A trip to the Bunny Ranch? A 12-hour whack-off-a-thon? Maybe you should consult the sage wisdom of Ryan Reynolds like this teen did after her relationship ended. Gabbi Dunn revealed on Twitter that she split up with her boyfriend only days after attending her school prom with him. Instead of deleting all of her prom pics with her ex, she photoshopped Reynolds into the photos with her. "My boyfriend and I broke up a few days after prom, so I decided to 'edit' the photos a little @VancityReynolds," she tweeted on July 4th.
The photos went viral, garnering nearly 50,000 Likes in only two days, and catching the eye of the "Deadpool" actor. Reynolds replied to Gabbi and started the hashtag: #DontMessWithGabi.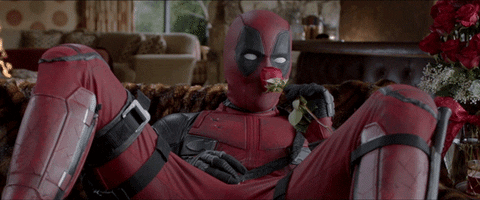 In other Ryan Reynolds related news, the Hollywood star shared a pic of Deadpool giving a piggyback ride to 14-year-old New Zealand actor and "Wilderpeople" star Julian Dennison on the set of the highly anticipated Marvel sequel. With only a few photos from the set of the sequel to go on, it already appears that "Deadpool 2" will most definitely not suck.
[PEOPLE]