Watch Of The Day: Kenneth Cole Classic
This timepiece features a minimalist design but uses incredibly unique color combinations to draw attention without flashiness.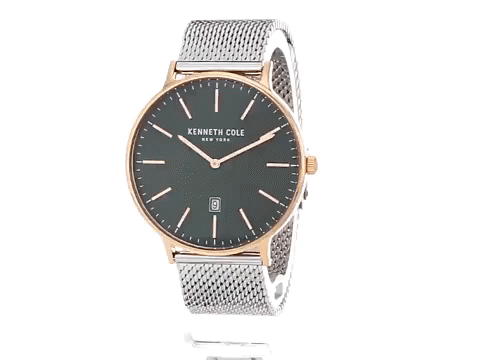 This timepiece jumped off the page at me. I absolutely love the contrasting use of colors with a stainless steel band, rose gold case, and deep green dial. All of which makes for an incredibly unique look while based around a very clean, minimalistic dial.
I'm a huge fan of this shade of green on dress watches because it stands out in a world of mostly black and white dials. Also, I've mentioned before how much I love the look of rose gold on silver stainless steel and this is a great example of that look.
Gotta love the price tag on this watch. The Kenneth Cole Classic will only cost you $95, a steal for such a beautiful timepiece.
—
The BroBible team writes about gear that we think you want. Occasionally, we write about items that are a part of one of our affiliate partnerships and we will get a percentage of the revenue from sales.