Characters And Plot Details For 'Top Gun 2' Revealed, Centers Around Goose's Son
Top Gun 2 isn't out until July 12, 2019, but that doesn't mean we can't start wondering about the characters and the plot involved for the highly anticipated sequel. We recently learned that the director of Top Gun: Maverick will be Joseph Kosinski, who directed Tron: Legacy and Oblivion, which starred Tom Cruise. Now we're getting details on the character and hints at the plot for Top Gun: Maverick.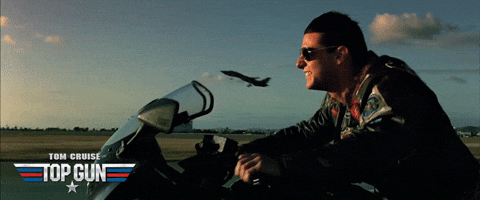 Cruise is rumored to play an instructor at Fightertown USA in Miramar and he attempts to bridle a hotshot pilot (Sound familiar?). The cocky pilot is expected to be Wrigley "Riot" Bradshaw, who just so happens to be Nick "Goose" Bradshaw's son. ThatHashtagShow has details on the character.
RIOT FKA WRIGLEY: Supporting Male (20-29) Goose's son. All-American good looks. Rode a football scholarship to an Ivy League degree. He is in love with Sugar. He distrusts Maverick and dislikes what he stands for, although they have a lot of similarities. Eventually, comes to respect Maverick and uses his techniques. He is forced to eject in enemy territory and Maverick comes to save him.
That's all great and all, but the important questions are unanswered – does he sing Righteous Brothers and play shirtless beach volleyball?